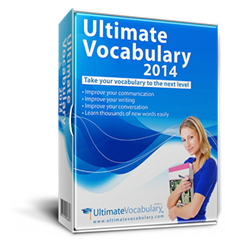 Bullying isn't simply done through physical force; sometimes words can hurt equally as much.
New York City, NY (PRWEB) December 12, 2014
Bullying has only been recently brought to wider social attention, although it has been going on over centuries of injustice and social and individual abuse. This deeply ingrained social phenomenon doesn't solely occur in schools, contrary to popular belief. Bullying happens in homes and the workplace, as well. All bullying, no matter where it happens, should be stopped immediately, something that can be achieved through proper education and the promotion of progressive ethics and values, eReflect states.
In a video shared on the Ultimate Vocabulary blog, several celebrities including Neil Gaiman, Salma Hayek, and Jason Mraz speak up about bullying and what has to be done to finally end this out-of-date practice that's still happening too often in the modern world.
Many points are made in this video by the organization Bystander Revolution. The video explains that bullying a bully doesn't change the circumstances or teach the bully a lesson, and that bullying behavior often stems from the bully being a victim in the past. Bullying is a vicious cycle that affects people over the long term. If a father bullies his son, the son will often take out this frustration by bullying his sister or his classmates, opening up a downward spiral of bullying incidents that never seems to stop.
Bullying isn't simply done through physical force; sometimes words can hurt equally as much. However, words can also have the power to break the cycle. Power vocabulary software designer eReflect commented today, "Bullying is not to be confronted with bullying, a bully has to be approached in a friendly, loving manner and be helped to sort out their feelings and woes that lead them to bullying in the first place. Judging bullies only reinforces their unjust behavior. Giving them a chance to explain and understand their bullying behavior and triggers will help them address their wrong behavior and even urge them to make amends with the person they bullied."
eReflect is an educational software designer that helps people improve vocabulary proficiency. The company encourages parents, educators, and children to watch this Bystander Revolution video and see how they can address bullying incidents in their homes and offices.
***********
For more information on how you can benefit from Ultimate Vocabulary, please visit its official website, http://www.ultimatevocabulary.com.
About Ultimate Vocabulary™
Ultimate Vocabulary provides a proven and powerful platform, built to improve anyone's vocabulary.
The interactive self-improvement system provides more learning tools than any other program on the market, as well as more information on words.
The Ultimate Vocabulary software provides each and every user with a personal computer tutor. Providing a step-by-step guide to learning a powerful vocabulary, Ultimate Vocabulary is the learning tool everyone can benefit from.
Of course, the software is also backed by eReflect's iron-clad money back guarantee.