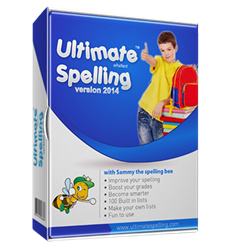 Knowing such subtle spelling differences between American and British English is an important step towards language mastery...
New York City, NY (PRWEB) December 14, 2014
Americans call a "taxi" a "cab" and a "flat" an "apartment." British citizens eat "chips" instead of "fries." And while Americans "stand in line," in Britain they prefer "queuing." However, these are not the only differences between American and British English, as eReflect highlights in a new spelling tips blog post. Apart from vocabulary, there are differences at the spelling level as well. eReflect is the designer of Ultimate Spelling™, a software that is teaching spelling to students around the word through fun games and spelling activities. The company shares this post in hope of alerting people to the difference between British and American spelling.
One topic eReflect touches upon is the –re versus –er ending for nouns. British words like "centre" and "fibre" are written in American English as "center" and "fiber" respectively. British favor "licence" and "defence" with a "c", while their American counterparts opt for "s", as in "defense" and "license", eReflect's editors point out.
While "behavior", "color", and "humor" are American spellings, British have kept the "u" in these and so they spell these words as "behaviour", "colour" and "humour."
Knowing such subtle spelling differences between American and British English is an important step towards language mastery, and one that is essential for people who need to interact professionally with people from both countries. It's important to vary spelling according to the addressee's country of origin, eReflect emphasizes. The right use of spelling for the right audience is equally important when it comes to websites and other forms of online content. Web-based content developers should remember that language has to be localized so as to reflect the practices followed in American and British English, eReflect stresses.
Knowing whether Americans write "travelled" with a single or double "L" or whether "oestrogen" is the American or British spelling of the word is something that's easy to practice and master, eReflect reassures young and older spellers. Generally, the American spelling favors simpler phonetic spelling; they tend to spell a word according to how it sounds. On the other hand, the British tend to want to preserve the spelling of the words they've borrowed intact, as is the case with the etymologically-correct Greek word "oestrogen" and the French "manoeuver."
************
For more information about how Ultimate Spelling software can improve spelling performance for you and your family, please visit the official website at http://www.ultimatespelling.com.
About Ultimate Spelling™
Ultimate Spelling provides a modern and easy to use spelling software that has been designed with one goal in mind – making children want to learn.
It is a fast and easy way to master even the most complicated spelling, without the need to write long lists or complete boring tests.
In fact, Ultimate Spelling provides more than just spelling help. It is a complete educational resource that boosts all level of a child's literacy.
Containing a personal computer tutor, Ultimate Spelling is the most realistic step-by-step guide to flawless spelling ability.