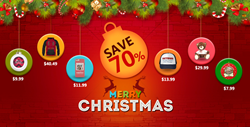 (PRWEB) December 18, 2014
Rapid growth of printing technology as a result of the boost in science and technology has facilitated people's lives in many aspects. Due to the cost deduction and technological improvement, websites allowing people to make customized products have mushroomed these days. Customers are able to design products online by using various designing tools. They are privileged to add texts and pictures to the items they want. Recently, Snapmade.com has introduced its new printing technology.
"We are equipped with an efficient manufacturing system to tackle with troublesome technological problems when creating Personalized Gifts. SnapMade is a factory-based website; our factory can provide custom products we want," said CEO of Snapmade.com.
People prefer to make their customized products because they can show the owners' characteristics, hobbies, etc.. These custom products can bring them a good mood in return. It is a new fashion to take a unique item to the gatherings and activities with a hope to bring it into the limelight. All in all, 10% of those custom goods come from stores, 10% from company's official products with its logos, and 20% from giveaways of promotional campaigns. A survey from Snapmade.com indicates that 80% families have received customized gifts, such as custom T-shirts, hats, phone covers, mugs and so on. And it can be seen that in the near future this kind of business will make a deeper influence on citizens, and form a new trend in which individuals are viewed as designers of their own.
Christmas is just around the corner, which means that stores and websites will launch promotional campaigns. It is possible that more and more people will design their own gifts and Christmas decorations to get ready for the holiday.
About Snapmade
First and foremost, SnapMade is a company that's all about people. Snapmade believes that having extraordinary people is the greatest possible asset and sustainable advantage for a company. Snapmade began ten years ago, and publicly launched our website in 2003. On the road of development in the future, It will continue to develop forward.
Technology
At SnapMade, The technologies are all about turning your dreams into reality. SnapMade has a mature technology team and not only develop cutting-edge software innovation, also has a higher hardware and manufacturing system. They will solve some of the most difficult technical problem for worldwide people; all its customers do not have any concerns.
Visit http://www.snapmade.com for more details.