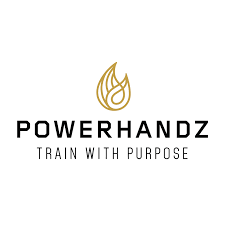 "Unlike any other product on the market, POWERHANDZ Pure-Grip gloves give you the ability to add weight to your bat while taking live batting practice. This product not only increases bat speed but also allows you to use your hand-eye coordination."
DALLAS, TX (PRWEB) December 11, 2014
POWERHANDZ Inc., a Dallas-based athletic training products company, has recently been trending across all major sports including basketball, football and now baseball at the MLB level. Its bread-and butter product, the Anti-Grip Weighted Training Glove, launched earlier this year and has already made its way into the hands of some of the NBA and NFL's most notable teams including the Dallas Cowboys, Washington Redskins, Cleveland Cavaliers, Minnesota Timberwolves and Indiana Pacers. With the MLB's Winter Meetings currently taking place from December 7th-11th in San Diego, California, POWERHANDZ has launched a new product, the Pure-Grip Weighted Training Glove, just in time to make waves as the professional baseball teams and youth across the country begin to prepare for the upcoming season. The presence of POWERHANDZ has been felt over the first day of the winter meetings and according to COO and Co-Founder, Danyel Surrency Jones, "POWERHANDZ has gained a large amount of support from agents and trainers from across the country."
The Pure-Grip Weighted Training Glove features sheepskin leather on the palm and, according to POWERHANDZ website, "is ideal for a sport like baseball where gripping the bat is key." The glove also features evenly distributed weights from the wrists to the fingertips which adds resistance to a batters swing when the 2 pound gloves are added. Since the gloves can be worn during live batting situations, they are an excellent replacement and/or complement to donuts placed at the end of the bat, and allows for a natural swing from the batter. Five Year MLB Veteran, Brian Anderson, states that, "unlike any other product on the market, POWERHANDZ Pure-Grip gloves give you the ability to add weight to your bat while taking live batting practice. This product not only increases bat speed but also allows you to use your hand-eye coordination."
Skill development is crucial from a professional who is working on increasing their bat speed to a youth who is building confidence in their natural swing. This product truly spans across all age ranges and skill levels. As with any skill, to increase hand-eye coordination and bat speed, it is critical that skill development starts at an early age. POWERHANDZ first builds confidence by changing your mindset about training and then builds strength by adding the resistance in the most optical position to develop the natural bat path. This POWERHANDZ product has captured the hearts of youth in global markets and we are sure the Pure-Grip glove will enter the training bags of baseball players across the world.
About POWERHANDZ, INC.
The mission of POWERHANDZ performance enhancing athletic training products is to inspire each athlete to be the best by innovatively increasing inner drive and performance. POWERHANDZ products are designed to strengthen hand and arm muscles and increase players' dexterity for a variety of sports, including basketball, baseball, football and more. The POWERHANDZ product line consists of a weighted anti-grip glove, weighted pure grip glove, extreme grip glove, slick basketball and football wrap. All POWERHANDZ products were developed and designed based on training techniques used throughout the basketball career of company Founder and CEO, Darnell Jones. POWERHANDZ products are available online at http://www.POWERHANDZ.com.