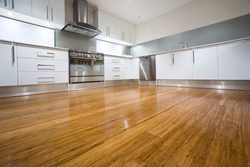 (PRWEB) December 12, 2014
Recently, bamboo flooring company BambooFlooringChina.com has updated its website with some newest models of bamboo floorings. What's more, it has announced that all its bamboo products are offered at discounted prices.
The bamboo products from BambooFlooringChina.com are popular in the global market. They are loved by clients worldwide for graceful looks, delicate craftsmanship and affordable prices. BambooFlooringChina.com is always trying its best to create new outfits to meet the varied needs of different customers.
"Now, we have plenty of bamboo items online for sale, and they are all offered at affordable rates. All our bamboo flooring models are of high quality; they are well designed by experienced experts. On our website, clients from around the world get their favourite items and save money at the same time." The company's chief executive officer says.
He adds, "Please note that the current promotion will last for no more than 4 weeks. Customers who are interested in our newly announced products should visit our website as soon as possible. We hope to make more great products for customers from every part of the world."
BambooFlooringChina.com (http://www.bambooflooringchina.com/) is now providing huge price cuts for many of its other products, including plywoods, panels, mats and so on. The current discount is up to 28 percent off. All its useful bamboo products are made with great materials; they are promised to be durable. According to the CEO, its top experts are making every effort to improve product design and quality.
About BambooFlooringChina.com
BambooFlooringChina.com has been making high quality bamboo products for many years. It is selling a huge selection of elegant items for the international customers: strand woven floorings, lumbers, outdoor deckings, plywoods, fences and so on. The company always strives to benefit all its old and new clients; its top designers are working hard to make more durable items.
For more information about its new items, customers can visit http://www.bambooflooringchina.com/products/product-type-BambooFlooring.html