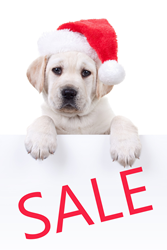 Time is getting short to find holiday gifts, but Sublime Beauty® offers an array of choices to please her.
St. Petersburg, FL (PRWEB) December 12, 2014
Fresh gift ideas for Christmas shopping are available at Sublime Beauty®. Time is getting short to buy those special gifts, and Sublime Beauty® has arranged gifts together for easy access- and they are all on special sale now.
The company also has a 2014 Christmas Gift Guide available here.
"Our popular gifts include our stunning Christmas Boxes filled with serums or a serum matched to jewelry," says Kathy Heshelow, founder of Sublime Beauty®. "Women love both jewelry and skincare, so it is aimed to really please."
Gifts also include four top serums in a skincare kit (a quality bag), a Face Whisperer® skincare kit and of course the Sublime Beauty® Gift Card. The gift card never expires and there are no fees; it's a great gift for those unsure which skincare products to offer.
Stocking Stuffer ideas are also among the Sublime products, including healthy Skin Brushes.
ABOUT: Sublime Beauty® is a quality skincare company that focuses on products to "Age Younger". Ingredients help to boost collagen, hydrate, relax wrinkles and improve skin. A niche includes healthy Skin Brushes. The company webstore offers free standard shipping and a VIP Club. Sign up for Secret Sales on the site. Products also available on Amazon.