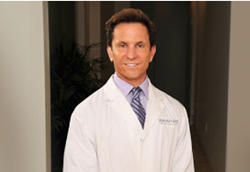 Scottsdale, AZ (PRWEB) December 10, 2014
Dr. Daniel I. Shapiro, a renowned cosmetic surgeon based in Scottsdale and owner of Shapiro Aesthetic Plastic Surgery and Skin Klinic, announced his practice will hold an open house holiday party on Thursday, December, 11, 2014, from 4:00 p.m. to 6:00 p.m.
Guests attending the holiday party will be treated to sparkling holiday libations, chocolate fountain-dipped desserts, and a photo booth. Additionally, guests will have an opportunity to participate in a raffle featuring such great prizes as a syringe of Voluma and one full area of Botox. The Shapiro Aesthetic Plastic Surgery and Skin Klinic is located at 5410 N. Scottsdale Rd. in Building F-100.
Dr. Shapiro said the holiday party is being held in honor of his amazing patients that made 2014 another phenomenal year for his practice. Dr. Shapiro's staff will also be on hand during this festive event to greet and visit with guests. In addition to desserts and wine, guests will be treated to an evening of great holiday music.
The attire for the patient appreciation holiday party will be fun and festive. To attend the event, guests must RSVP by December 5 by emailing rsvp(at)shapiroplasticsurgery(dot)com or calling (480) 451-1700.
Dr. Shapiro has practiced cosmetic surgery in Scottsdale and Paradise Valley, Arizona for over 22 years. He is board certified by the American Board of Plastic Surgery and the American Board of Surgery, and is a member of such prestigious professional societies as the American Society of Plastic Surgeons, American Society of Aesthetic Plastic Surgeons, Fellow of the American College of Surgeons, and the Arizona Society of Plastic Surgeons.
Dr. Shapiro is one of Arizona's most sought after cosmetic surgeons, as he is known for his surgical expertise and aesthetic vision.
For more information about Dr. Shapiro and the Shapiro Aesthetic Plastic Surgery and Skin Klinic, please contact:
Shapiro Aesthetic Plastic Surgery and Skin Klinic
5410 N. Scottsdale Road, Building F-100
Scottsdale, AZ 85253
480-451-1700