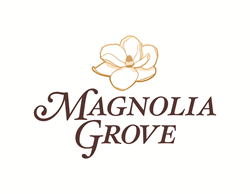 Magnolia Grove is in a prime location to attract families, students and employees with thousands of people living and working near the development.
Tallahassee, Fla. (PRWEB) December 10, 2014
Tallahassee's new retail development, Magnolia Grove, has just three tenant spaces remaining for lease in one of the capital city's most bustling areas. Developed by Ponte Vedra Beach-based real estate developer, The Ferber Company, the 9.27-acre retail and hospitality center is centrally located in one of the area's busiest shopping and work districts and is just a half mile from the city's largest mall, one mile from Tallahassee Memorial Hospital, 1.5 miles from downtown business and government offices and 2.5 miles from Florida State University and Florida A&M University.
"The Ferber Company chose this location because it is in the heart of one of Tallahassee's most active and vibrant commercial and residential areas and close to the Florida Capitol," said Teresa Grashof, executive vice president of leasing and sales at The Ferber Company. "Magnolia Grove will be an appealing and attractive hub of activity offering an array of outstanding food, retail and hospitality options."
Magnolia Grove is in a prime location to attract families, students and employees with thousands of people living and working near the development. More than 47,300 vehicles pass Magnolia Grove each day on the surrounding roads.
Magnolia Grove soon will be home to Starbucks, Smashburger, Blaze Pizza, Mattress One, Oishii Bento Pan Asian & Sushi, Which Wich, Stanton Optical and a 134-room Home 2 Suites hotel by Hilton.
"With the addition of this fine hotel on site, we are confident that Magnolia Grove not only will attract local residents, students and workers but also out-of-town visitors, such as legislators and lobbyists, university alumni and families of students," said Grashof.
Three retail spaces, totaling 16,720 square feet, remain available for retail shops, restaurants, medical offices or other businesses. Currently in its second phase of development, Magnolia Grove is scheduled to be completed by summer 2015.
For leasing information, contact Executive Vice President Leasing/Sales Teresa Grashof at (561) 625-9125 or tgrashof@ferbercompany.com.
About The Ferber Company
The Ferber Company is a privately held real estate development and investment company headquartered in Ponte Vedra Beach, Fla., with offices in St. Petersburg and Juno Beach, Fla.; Atlanta, Ga.; and Basking Ridge, N.J. Established in 1907, the company has put its expertise and capital strength to the test, developing a broad array of commercial real estate projects for nationally known retailers primarily throughout Florida, New Jersey and eastern regions of Georgia and Pennsylvania. The Ferber Company tailors strategies to each client, offering market analysis; site identification; build-to-suit development for individual buildings/stores to major market initiatives; development services, including site acquisition, entitlements, permitting, design review, engineering and construction management; market repositioning to maximize current and long-term asset returns; property sales and leasing; and investment management. For more information, visit http://www.ferbercompany.com.
###