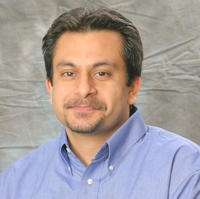 Plainfield, IL (PRWEB) December 10, 2014
SharePoint-Community.net invites the global SharePoint community to join in on an SP-Chat with Microsoft MVP, MCT Asif Rehmani on Thursday, December 11, 2014 at 1:00 pm EST.
The SPChat is titled "Conquering End User Support Chaos & SharePoint Adoption".
In this online chat, Rehmani will talk about the common concerns organizations have with regard to lack of end user adoption. Why do many end users cringe when they hear the word 'SharePoint'? It's not because SharePoint is a bad platform (quite the contrary actually), it's because of their past experiences with SharePoint. Rehmani will also make suggestions about how organizations can lead their users to fall in love with SharePoint and drive end user adoption of the platform. During the chat attendees are welcome to ask questions as well as participate in the discussion.
Date : December 11th
Time: 1:00 pm EST
Register Here
Unable to attend?
Asif Rehmani conducted a webinar on this topic earlier this year. The full recorded video is available to watch online. In this webinar Rehmani talks about possible solutions for organizations to help empower SharePoint users by providing them with education and support so they can be more productive working within their SharePoint environment. One solution he introduces is his company's VisualSP Help System –a platform that provides in-context and on-demand support for end users via a Help Tab in the SahrePoint ribbon.
View Pre-Recorded Webinar
About Asif Rehmani
Asif Rehmani is a SharePoint Server MVP, Microsoft Certified Trainer MCT, and Consultant. He has been a speaker on SharePoint topics at several conferences around the world including Microsoft's TechEd, SharePoint Conference, SPTechCon, SharePoint Connections, Best Practices Conference, SharePoint Saturdays, SharePoint Roadshows and more. He is co-author of the books "Professional SharePoint Designer 2007", "Beginning SharePoint Designer 2010" and "Real World SharePoint 2010" by Wrox publications. Rehmani is founder of SharePoint-Videos.com a company that empowers SharePoint users by providing online SharePoint education and support for SharePoint end users and administrators. http://www.SharePoint-Videos.com
twitter: @asifrehmani