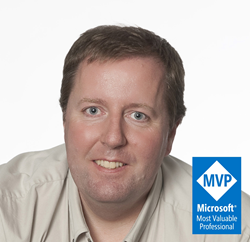 Toronto, ON (PRWEB) December 10, 2014
The 360 NAV team is strengthened by Klemmensen's considerable global experience and expertise with Microsoft Dynamics NAV, an integrated, adaptable business management accounting solution "ERP" in whose particulars he has immersed himself since 1997. Most recently, Klemmensen's experience has focused on architecting and creating repeatable versions of the software for deployment in the Microsoft Azure cloud.
In October, Klemmensen was awarded the Microsoft Most Valuable Professional Award. This prestigious accolade is extended to exceptional technical community leaders who actively share their high-quality, real-world experience with others. Klemmensen was also recognized for his contributions to the Microsoft Dynamics NAV technical communities over the past year in helping other Dynamics NAV partners with complex challenges.
360 Visibility and its customers will benefit enormously from the rich Microsoft Dynamics NAV knowledge and experience Klemmensen brings to the role of Sr. Dynamics NAV Development Manager.
About 360 Visibility
360 Visibility is a business solutions company that's dedicated to enabling enterprise participants make swift, well-informed and lucrative business decisions. The Toronto-based organization provides clients with enterprise software, access to cloud enabled technology, and IT infrastructure services aimed at facilitating a course of effective, profitable, pitfall-free corporate management. Its software repertoire features Microsoft Dynamics NAV, Microsoft Dynamics GP, Microsoft Dynamics CRM, Microsoft Office 365 and Microsoft Azure. 360 has also developed proprietary property management software, 360 Property Manager, that's powered and certified by Microsoft Dynamics NAV.
For corporate inquires, contact:
Julissa Fonseca
360 Visibility
Phone: 905.907-3614
Fax: 905.907.3601
info(at)360visibility(dot)com
http://www.360visibility.com