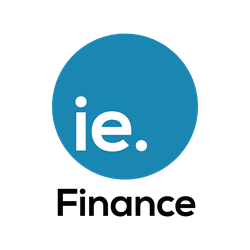 The breakout sessions set this event aside from others and makes it a must attend
CA (PRWEB) December 23, 2014
Financial Planning & Analysis (FP&A) is increasingly being used by large multinational companies to gain competitive advantage through the development of budgets and forecasts. However many finance professionals do not utilise the Analysis aspect of FP&A, mainly due to the mechanical process of putting together and collating the data which is very time consuming. This means that FP&A is not as an effective tool as it is meant to be and senior executives are less able to anticipate both positive and negative events, as well as opportunities and threats. The FP&A Innovation Summit will focus on rolling forecast implementation, the development of financial leaderships, big data and financial analytics, as well as the innovations that are shaping FP&A today. The Summit is taking place in San Diego, February 18 & 19.
The summit will unite FP&A leaders from some of the most respected and acknowledged companies, creating a forum of thought leaders who will share the latest innovations that are driving the performance of their finance teams and forging lasting partnerships. Prepare the finance team for success in today's turbulent economy through attending industry expert keynote presentations, interactive workshops and panel sessions, as well as the opportunity to engage and network with fellow FP&A leaders from leading global organisations.
Is the financial position of the company strong enough to withstand disruptive industry and technology trends? Are transformation initiatives aligned to drive sustainable change? And is analysis of forecasts and plans being executed effectively? The summit will dive into into these topics and more, focusing on driving growth through allocating resources effectively, managing risks and venturing into new markets. 'This is set to be a fantastic summit. It's a unique event providing content on three key aspects of a financial team - FP&A, financial transformation and finance leadership. The breakout sessions set this event aside from others and makes it a must attend,' said the International Events Director, Aaron Fraser.'The summit also brings together industry pioneers which gives each attendee an opportunity to hear first class presentations and participate in some sought after networking opportunities.'
This years summit has an impressive line up of speakers, who will share their experiences and innovations, as well as their future predictions and plans for FP&A. Among these is Dipti Arora, Senior Manager, FP&A at TiVo. Dipti Arora will present on 'Managing Revenue Consistently and Effectively.' Other confirmed speakers include CFOs and finance leaders from companies such as Mastercard, Universal Music Group, Intel, Fisher & Paykel, Kraft, Citi Bank, Virgin America & many more…
For a complete list of speakers, agenda and registrations details for the FP&A Innovation Summit visit http://theinnovationenterprise.com/summits/fpasandiego-2015
About Innovation Enterprise: Innovation Enterprise, a CFO Publishing company, is an independent business-to-business multi-channel media brand focused on the information needs of Senior Finance, Digital, Operations, Planning, Strategy, Innovation, Decision Support and Advanced Analytics executives.
Whether it's delivered online, or in person, everything IE produces reflects the company's unshakeable belief in the power of information to spur innovation.