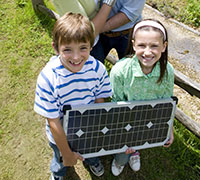 A PV Solar System Was Installed Every 3 Minutes in America
(PRWEB) December 12, 2014
The GTM Research and the Solar Energy Industries Association (SEIA) U.S. Solar Market Insight report, was released December 9 with numbers that influence executives like Yan Davis at PSP to project and prepare for 2015 expansions. Significant Q3 growth in the solar industry means companies like PSP will have to prepare their supply to meet the growing demands. In the first three quarters of 2014, solar accounted for 36% of all new electric generating capacity in the U.S, and 50% of that was installed without any state incentive. The everlasting concept of supply and demand combined with groundbreaking market figures like the one mentioned above allow experts like Yan to make such projections with confidence. "Various factors, now more than ever, contribute to making the solar market more attractive for a wide variety of homeowners. Rising utility rates and falling panel costs are making it easier to install a solar system for more affordable solar energy, even without government incentives," explains Yan of PSP.
Analyzing the Numbers
The Q3 reports show that this quarter is the largest in history in relation to Photovoltaic Installations. The total amount of solar power capacity in the U.S is now up to 16.1 gigawatts. In other words, there is now 161 billion watts of solar power capacity in the United States. These massive figures mean that a PV solar system was installed every 3 minutes in America through the first three quarters of the 2014 fiscal year. Yan continues to explain what direct effects these market numbers will have on companies and consumers. Yan points out, "Companies such as PSP will be investing time and money into our teams, inventories, and strategies to match the demand for residential solar systems and meet consumer needs. 2015 Consumers will enjoy the benefits of lower cost, tax credits, and faster turnaround times for PV installations."
What to Expect?
In Q3 of 2014 alone, the U.S installed 1,354 megawatts of solar PV which is up 41% more than that figure in Q3 of 2013. The report shows for the first time in history more than 300 megawatts of PV for residential use came on the grid in a single quarter. Looking back at the first three quarters of 2014 we can already see where 2015 is heading. Companies like PSP are preparing to expand and make purchasing solar panels more affordable, available, and a faster process for homeowners to install. PSP is expanding to help homeowners that are looking for ways to save their hard earned money with solar panels in 2015.