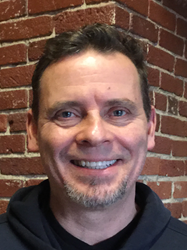 As schools investigate their options for digital marketing, they need to be thorough and deliberate
Andover, MA (PRWEB) December 11, 2014
In his recent Career Education Review article, "Using Facebook and Twitter –the Right Way," Effective Student Marketing president Andy Kelley offers his advice on how postsecondary schools can and should use Facebook and Twitter to aid in student recruitment and retention. Kelley, a higher education digital marketing expert with more than 25 years' experience, authored the piece as a part of a series for the journal that focuses on the use of social media as a component to a school's overall marketing strategy.
"Using Facebook and Twitter –the Right Way" introduces both social media platforms and highlights their strengths in marketing to a student demographic. According to Kelley, there are more than 1.3 billion active Facebook users and 680 million of them access their accounts through a mobile device. He says that in the 18 to 34 age group, almost half the users check their Facebook when they get up in the morning and that almost 30 percent do so even before they get out of bed. He notes that of the 645 million Twitter users, there is a particularly strong usage among the 18 to 29 demographic.
Understanding the raw statistics is only part of the equation, according to Kelley. He emphasizes the need for schools to use due diligence when planning their marketing strategies.
"As schools investigate their options for digital marketing, they need to be thorough and deliberate," writes Kelley. "At the very least they need to know the basics of the platforms available to them, including their potential to reach prospective students and the restrictions each site places on its users."
According to Kelley, both platforms represent "powerful marketing tools that can be used effectively by schools to increase student enrollment and aid in retention."
However, Kelley warns that each site has its own strengths and appeal.
"What is visually appealing and appropriate on Facebook may not have the same impact on Twitter," writes Kelley. "The same prospect who is an avid Twitter user may not be as passionately devoted to Facebook. And both sites have their own rules and best practices."
Kelley introduces the reader to those rules and best practices, starting with the need for schools to train their staff on the proper use of each site.
"Comprehensive training for all users will ensure a consistent message that focuses on the school's overall mission." writes Kelley.
A few of the tips Kelley offers include:

Use photos on both sites to increase engagement
On Facebook, post only a couple of times per day and allow at least three hours between posts
Choose Facebook posts that use closed questions to generate more engagement
On Twitter, tweet three to four times per day and limit hashtags to two per tweet
Choose short and creative hashtags (#) to categorize tweets by keywords that are relevant to the school, programs and issues affecting the future careers of students.
To learn more, read the complete article by downloading a copy of "Using Facebook and Twitter –the Right Way" from the Effective Student Marketing website now.
About Effective Student Marketing:
Effective Student Marketing specializes in integrated digital marketing strategies that bring together social media marketing, pay-per-click advertising, and content creation to help institutions of higher education engage with prospects, students, and graduates at all stages of the student life cycle to achieve their student enrollment and retention goals. Andy Kelley founded the company in 2004 and he and his team have a "we'll figure it out" philosophy that combines creativity and technology to stay on top of the latest tactics and trends in the online marketing industry for higher education. You can find more information about their services at effectivestudentmarketing.com. You can also like them on Facebook or follow them on Twitter @effectivesm