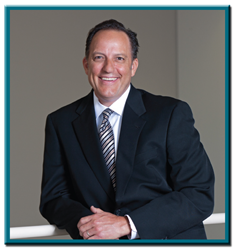 Our clients are incredibly happy to be vindicated once again!
Irvine, California (PRWEB) December 19, 2014
Irvine business litigation attorney Gregory G. Brown again represented the owners of one of Orange County's most successful restaurateurs against their former partners. The ownership group split up back in December 2012, where each group took two (2) of the four (4) restaurants. This transaction had been valued at approximately $4,000,000+. This settlement occured after the other side unsuccessfully tried to take over the chain of restaurants in November 2012.
Shortly after this settlement negotiated by Mr. Brown, the Defendants violated the agreement, including improper use our clients name, likeness and proprietary recipes. Suit was filed January 10, 2013, case no. 30-2013-00623203. Plaintiffs had argued that the Defendants did not implement the obligations and comply with the licensing agreement contained in their Mutual Release and Settlement Agreement dated January 3, 2013. Defendants had argued that the Agreement provided them with reasonable time to implement changes, that they acted reasonably and did not intentionally try to harm Plaintiffs. The case was scheduled for trial before Judge Sheila Fell on January 12, 2015.
Days before trial, the defendants agreed to a court ordered Permanent Injunction, damages and disgorgement of their wrongfully obtained profits. Plaintiffs also recouped all of their attorneys' fees. View this case result on our website
Gregory G. Brown is a Board Certified Trial Specialist and Partner in the Irvine, CA business and divorce law firm of Brown & Charbonneau, LLP. The firm handles all types of business and partnership disputes, fraud and fiduciary duty claims, trade secret and unfair competition suits, employment disputes, divorce and family law, real estate and construction litigation, and general civil litigation. For immediate help with your legal needs or questions, call us today (714) 505-3000 or toll free (866) 237-8129.