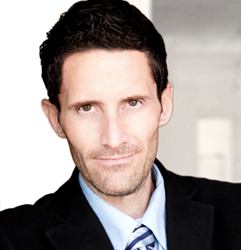 Fevers are actually beneficial. so we need to stop the 'fever phobia' phenomenon.
Detroit, MI (PRWEB) December 11, 2014
To help raise awareness about staying healthy during cold and flu season, leading Detroit health and wellness center, Cutler Integrative Medicine, is detailing several tips for parents taking care of children with fevers.
"Fevers are actually beneficial, so we need to stop the 'fever phobia' phenomenon," says Dr. Cutler. "Fevers are advantageous and protect us by retarding the reproduction of bacteria and viruses."
For new parents with children, Dr. Cutler is detailing the following tips when it comes to managing a child's fever.
1. "Keep your baby hydrated for dehydration is the biggest concern with fevers. Monitor urine output for hydration status. Dry tongue, persistent skinfold, deeply sunken eyeballs and fontanelles, cold and blue extremities, and deep breathing are all serious signs of dehydration," says Dr. Cutler.
2. Never give aspirin for fevers for it can cause Reye's Syndrome, a potential fatal disease, according to Dr. Cutler.
3. Antipyretics (Tylenol, NSAIDs) will prolong an illness by suppressing the beneficial fever.
4. Monitor signs and symptoms of serious illness (lethargy, unresponsive, listless, difficulty breathing, vomits repeatedly, marked crying with diaper change or when moved). A baby less than three months old needs to be checked for serious infections or disease.
5. Some children will be running around and energetically playing despite a fever, which is a sure sign they will be fine.
6. "You know your child the most and are the best judge to determine whether they need to be checked by a doctor. Trust your parental instincts and if unsure, contact your doctor," he says.
About Dr. Cutler and Cutler Integrative Medicine:
Dr. Cutler's philosophy and expertise, as a Licensed Naturopathic Physician, is in discovering the root cause of illness while not only treating the symptoms—which are often the combination of factors; such as nutritional or biochemical dysfunctions, lifestyle, genetics, environmental toxins, as well as the mind, emotions, and beliefs. Doug Cutler, ND received his Doctorate of Naturopathic Medicine from Southwest College of Naturopathic Medicine and his Bachelor of Science degree from Brigham Young University. He has also extensive training in environmental medicine under the pioneering and leading experts in the field of medicine. Dr. Cutler is a member of The American Association of Naturopathic Physicians, The Michigan Association of Naturopathic Physicians, The Naturopathic Association of Environmental Medicine, and The American College for Advancement in Medicine, and The Pediatric Association of Naturopathic Physicians. To see what CIM can do for you, visit http://www.cutlerintegrativemedicine.com.