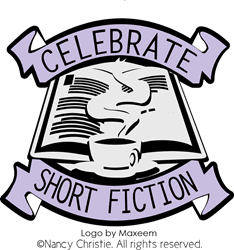 "The winter solstice marks both the start of winter and the shortest day of the year. So why not take advantage of the long winter night to curl up with a good short story?" ~ Nancy Christie, founder of Celebrate Short Fiction Day
(PRWEB) December 11, 2014
Pixel Hall Press author Nancy Christie was instrumental in having the winter solstice -- (this year, December 21st) -- officially designated as Celebrate Short Fiction Day. "The winter solstice marks both the start of winter and the shortest day of the year," explained Christie. "So why not take advantage of the long winter night to curl up with a good short story?" In support of Celebrate Short Fiction Day, Pixel Hall Press is using hashtag #CSFD to issue a challenge to all publishers, authors, bloggers, librarians, book stores and other lovers of short stories to get behind this year's celebration.
This holiday season, Pixel Hall Press is inviting all fellow short story lovers to get involved in Celebrate Short Fiction Day by doing at least one of the following:

Offer a complimentary short story to the public. (Pixel Hall Press is offering several, including: "Annabelle" from "Traveling Left of Center and Other Stories" by Nancy Christie, and "Mr. Eastman's Empathy," a story from "Seven From Haven" by Daniel Grotta. To download these and others, click here.)
Librarians & Bookstore Managers:
Schedule short story readings and author appearances for December 21st, such as the event planned by Nancy Christie in Youngstown, Ohio, which will include readings of a variety of short stories and audience participation.)
Bloggers & Members of the Press:
Spread the word about Celebrate Short Fiction Day and review a great short story. (Contact Cynthia[at]PixelHallPress[dot]com for background information, an interview with Nancy Christie, a choice of stories available for review and/or a complimentary short story to share with your readers.)
All Short Story Enthusiasts:
Join in the fun! Read a new short story and discover a new author (such as the Irish short story writer Aine Greaney, whose story "La Belle Femme" is being published by PHP Shorts on the winter solstice as a 99 cent eBook.)
This Holiday Season, Give the Gift of a Short Story or Short Story Collection.
About PHP Shorts
Pixel Hall Press established its PHP Shorts imprint to publish short stories as eBooks in all popular formats. As Cynthia Dadson, Pixel Hall Press's Director of Marketing & Communications, said, "The market for short stories and novellas is about to experience a renaissance, spurred in part by the proliferation smartphones, eReaders and tablets. The length of a story is becoming irrelevant. All that matters is that it's a great story that captures the readers' interest and imagination." Whether readers choose to enjoy it on an e-reader or prefer the tactile pleasure of turning the pages, the result is the same: a feeling of pleasure and satisfaction from reading a complete, beautifully crafted story in one sitting.
Pixel Hall Press is a relatively new, old-fashioned small publishing house whose focus is on discovering literary gems and great stories that might otherwise be overlooked. Our mission is to publish books that energize the imagination and intrigue the mind, and to be a conduit between readers and provocative, stimulating, talented authors.
In this era of digital technology, Wall Street involvement and merger mania, many mainstream publishers seem to have lost sight of core principles and the purpose of publishing. At the other end of the spectrum is the veritable avalanche of self-published books that are notoriously uneven in quality. Small boutique imprints like Pixel Hall Press are reclaiming the heart and soul of publishing by reviving the idea that a publisher's core purpose is finding and nurturing great writers, and to provide readers with beautiful, meaningful, truly enjoyable books.