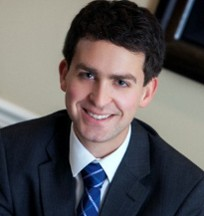 St. Louis, Missouri (PRWEB) December 11, 2014
Noah graduated from Stanford Law School in 2012 where he served as a senior editor for the Stanford Law Review and Editor in Chief for the Stanford Law and Policy Review. He received two Gerald Gunther Prizes for Outstanding Performance in Criminal Law as well as for Outstanding Performance in Environment and Resources.
Prior to joining Korein Tillery, Noah clerked for Judge Edmond E. Chang in the Northern District of Illinois as well as for Judge Jay S. Bybee in the Ninth Circuit Court of Appeals. He also completed internships at Jenner & Block, the Natural Resources Defense Council in Chicago, and International Bridges to Justice in Cambodia.
Noah's passion for civic duty and education led him to teaching positions at Pine Ridge Reservation in South Dakota. Serving as a high school educator at Crazy Horse School, he successfully designed and executed a plan for a community library while teaching government courses at Oglala Lakota College as an adjunct professor.
Noah has also presented numerous notable papers and articles at various academic speaker series throughout the country. In 2006, Noah completed a relay competition swimming the English Channel while raising over $15,000 for charity.
About Korein Tillery
Korein Tillery is an AV-rated, award-winning law firm with offices in St. Louis and Chicago that has recovered billions of dollars in verdicts and settlements in a variety of cases across the country involving pension funds, insurance, securities, antitrust, telecommunications, pharmaceuticals, environmental contamination, tobacco, computer technology, and consumer fraud. The firm has gained a national reputation for aggressively and successfully pursuing a wide variety of complex cases on behalf of its clients. Korein Tillery was named by the National Law Journal to its "Plaintiffs' Hot List" in 2003, 2004, 2007, 2008, 2011, 2012, and 2013 as one of the nation's top plaintiffs' law firms in all specialties. In 2014, the Nation Law Journal named Korein Tillery to its inaugural list of America's "Elite Trial Lawyers." More information is available at http://www.koreintillery.com.