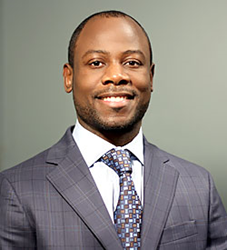 Hendersonville, TN (PRWEB) December 10, 2014
Residents in Hendersonville, TN who struggle with the negative cosmetic and functional side effects of receding gums can now get help from leading periodontist Dr. Jean-Pierre and his use of the revolutionary alternative to gum grafts known as the Chao Pinhole Surgical Technique™. Through the Chao Pinhole Gum Rejuvenation™ procedure, Dr. Jean-Pierre can bring back a natural appearance to the gums and strengthen gum support for teeth with minimal pain and less time than with traditional gum surgeries.
Gum recession can be a serious problem as it compromises the foundation for the teeth and opens patients up for potential tooth loss. Adults who loose teeth and do not have sufficient healthy gums in place are also unable to receive dental implants to replace the missing teeth. Without either a natural tooth or an implant in place, the nearby jaw bone no longer receives the stimulation it requires and can begin to erode in a process called resorption. Patients with advanced bone resorption develop a sunken in appearance through the jaw and can even experience problems speaking and eating. These are just some of the dangers of not addressing receding gums and why Dr. Jean-Pierre is proud of being the periodontist that Hendersonville, TN residents can count on for help.
Before the Chao Pinhole Gum Rejuvenation™ process was developed, gum recession was typically treated by having patients undergo gum graft surgeries. A doctor had to cut out healthy tissue from one part of the mouth and stitch it into place in the area affected by recession. The nerve and soft tissue impact in two areas of the mouth resulted in bleeding, pain and swelling after the procedures. Now, patients in Hendersonville, TN can seek a much simpler solution from area periodontist Dr.Jean-Pierre. By making a pinhole-sized hole with a special instrument, he can essentially stretch existing gum lines into place to provide better coverage and a natural appearance. There are no cuts and no stitches required and the results are visible immediately.
Anyone wanting to learn more about the Chao Pinhole Surgical Technique™; as well as whether this treatment may be right for them, should contact Dr. Jean-Pierre's office. More information about receding gums is also available on Dr. Jean-Pierre's website http://www.periocarecenter.com.
About The Practice
Periodontal Care Center is a periodontal practice offering individualized dental care for patients in Hendersonville, TN. Dr. Jean-Max Jean-Pierre is a Board Certified Diplomate of the American Academy of Periodontology, and currently serves as the President of the Tennessee Society of Periodontists. Dr. Jean-Pierre utilizes the latest technology and treatment methods available, and is dedicated to providing his patients with exceptional care in a comfortable environment. To learn more about Dr. Jean-Pierre and the dental services he provides, please visit his website at http://www.periocarecenter.com or call (615) 264-6404.