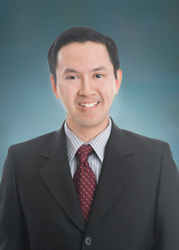 Silicon Valley, California (PRWEB) December 11, 2014
Lewis Roca Rothgerber LLP proudly announces that Thomas D. Nguyen has joined the firm's intellectual property practice group. Nguyen is based out of Lewis Roca Rothgerber's Silicon Valley office.
Nguyen concentrates his practice in the area of patent law, particularly patent prosecution.
Nguyen is experienced in drafting and preparing patent applications, handling patent prosecution procedural matters, as well as drafting responses and appeal briefs to the United States Patent and Trademark Office (USPTO). He has experience working with technologies of various industries, including mechanical and electrical engineering, particularly analog and digital circuits and computer software.
Nguyen holds a J.D., magna cum laude, from Whittier Law School, an M.S. in electrical engineering from the University of California, Irvine, and a B.S. in computer engineering from the University of California, Irvine.
About Lewis Roca Rothgerber LLP
Lewis Roca Rothgerber LLP is one of the largest law firms in the Western U.S. The firm maintains thriving practices in intellectual property, litigation, real estate, business transactions, gaming, banking, bankruptcy and energy and natural resources with more than 250 attorneys across nine offices including Silicon Valley, Phoenix, Tucson, Denver, Colorado Springs, Las Vegas, Reno, Albuquerque and Casper. For additional information, please visit http://www.LRRLaw.com.