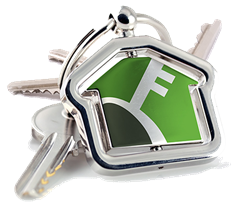 EncryptRIGHT offers the shortest time to market for adding data protection to existing applications. That, combined with its cryptographic capabilities, is extremely attractive to many who seek to improve their regulatory...compliance quickly
(PRWEB) December 11, 2014
Data protection professionals and lines-of-business stakeholders are invited to learn more about EncryptRIGHT® v4, Prime Factors' latest release, in an educational webinar on Tuesday, December 16, at 1 PM Central. Participants will see the redesigned user interface and hear how customers are applying EncryptRIGHT to address their data protection goals. Registration is available at http://www.primefactors.com/EncryptRIGHTv4_Webinar.
The increase in data privacy threats prompts many to seek "defense-in-depth", applying the protection technology most appropriate for a given data security goal as part of a layered defense. Obtaining multiple technologies from multiple vendors increases costs of acquisition, complexity, and risk of software conflict. Enterprises are turning to EncryptRIGHT for the many data protection capabilities it provides from a single platform – capabilities that can be selectively activated to meet specific data protection goals.
Prime Factors' Vice President, Jeff Cherrington, will give a guided tour of the capabilities the platform supports and the goals each can address, including:

Automated cryptographic key lifecycle management, as required by many verticals data security best practices
Strong encryption for field, file, or folder suitable, for integrating into existing or new applications
Tokenization to replace sensitive data values with non-sensitive surrogate values, useful for reducing the scope of PCI DSS audit
PGP key management and file encryption
...and more.
EncryptRIGHT is an enterprise data protection platform offering its encryption, key management, and tokenization capabilities consistently on all the major enterprise computing platforms, including:
IBM® z/OS® on System z®; IBM i on Power®; and IBM AIX®
HP-UX®
Sun® Solaris®
Linux®, with SUSE®, RHEL®, and Ubuntu® distributions certified
Microsoft® Windows®
The capabilities are exposed via an application programming interface (API) compatible with integration languages suitable for each supported platform, from COBOL® and CICS® on the IBM mainframe to .net and C++ for Windows.
"EncryptRIGHT offers the shortest time to market for adding data protection to existing applications," states Cherrington. "That, combined with its cryptographic capabilities, is extremely attractive to many who seek to improve their regulatory or best practices compliance quickly."
Those interested are invited to register for the webinar at http://www.primefactors.com/EncryptRIGHTv4_Webinar.
Trial versions of EncryptRIGHT v4 are available from http://www.primefactors.com/30-day-encryptright-trial.
For more information, please contact Prime Factors at (888) 963-6358 or info(at)primefactors(dot)com.
ABOUT PRIME FACTORS
Prime Factors, Inc. Prime Factors develops and markets enterprise encryption and centralized cryptographic key management platforms for integration into enterprise applications, demonstrating more than 30 years of success. It serves clients primarily in the banking & financial industry, as well as in high technology, healthcare, manufacturing, and retail. For more information, visit http://www.primefactors.com