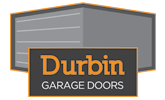 Homeowners don't forget to lock the front and back doors of their homes, but they sometimes forget to lock their cars. This can give intruders access to your garage remote and then easy entry into your house.
Wentzville, MO (PRWEB) December 10, 2014
Durbin Garage Doors, based in the St. Louis area, isn't too far away from the protests currently happening in Ferguson, MO, which stemmed from the grand jury's decision not to indict Officer Darren Wilson in the shooting death of Mike Brown. Jim Null, owner of Durbin Garage Doors, wants homeowners in the St. Louis area and throughout the nation to know about ways they can keep their homes secured.
St. Louis and the surrounding areas, in addition to all of the United States, have been in upheaval ever since, leading to both peaceful and violent demonstrations. According to a Nov. 25 story in the New York Times, Missouri Governor Jay Nixon announced an increase in the number of security personnel, including National Guard troops, in Ferguson to protect residents and their property after the first night of protests following the grand jury decision.
Unfortunately, many homes and businesses have been damaged along main thoroughfares in the city, and others around the country may be at risk, as well.
Null warns homeowners that violence could spread to suburban areas populated by families, and one of the first things people might try to do would be to break into a garage and vandalize or steal property. Approximately 50% of home break-ins are thought to be the result of unsecured garage doors, Null said, so homeowners should take precautions to ensure that their garages are locked and secure. It's especially important considering that police response times may be especially delayed during this time.
Null said that it's not just garage doors that residents should worry about -- their garage door remotes can also pose a risk.
"If you have a garage but park one or more of your vehicles on the street, it's very important to lock your car doors," Null said. "Homeowners don't forget to lock the front and back doors of their homes, but they sometimes forget to lock their cars. This can give intruders access to your garage remote and then easy entry into your house."
Null said that he recommends that homeowners bring these remotes inside with them if they won't be parking their cars in their garage.
What should residents do if they find out their remotes are missing? Null gave a likely scenario that could occur:
"Sometimes intruders grab the remote and wait for homeowners to leave for work. If you suspect that a remote has been stolen, you should contact a garage door specialist right away."
And Null explained that even clients of Durbin Garage Doors have been affected by this problem.
"When this happens for our customers, we try to get there as soon as we can because there's a lot at stake," he said. "But in the meantime, we recommend that customers unplug their opener to prevent any unwanted access to the garage."
Null said that above all, a secured garage door is the best defense against a break-in. Durbin Garage Doors specializes in installations and repairs for residential homes, and they offer garage doors for under $1,000 with parts and installation included.
For homeowners who would like more advanced security measures, Null said there is one great way to ensure that a garage door is secured, all thanks to mobile technology.
"To keep a home truly secure, I recommend installing one of the newer garage doors that have openers with the MyQ technology," he said. "The MyQ technology lets you sync your garage door opener to your mobile phone, which gives homeowners the ability to control their garage door from anywhere and also receive alerts when their garage door is opened or closed."
But home security doesn't stop at the garage door, Null said. Whether or not authorities are protecting one's neighborhood, Null said that there is one defense that can keep homeowners with attached garages safe.
"For homeowners with attached garages, a garage door is often the largest entry point into the house, but it's not always the most secure. When the garage door isn't secured, I remind homeowners to do the next best thing and make sure that the door into the house is locked securely," Null said.
"If an intruder comes in through the garage door, keeping the inside door locked is the best way to minimize the potential for any further damage."
Durbin Garage Doors is available for both maintenance and installation, and the company's technicians can give homeowners an assessment on their security needs. Null encourages homeowners in the St. Louis area to take advantage of the services provided by Durbin Garage Doors.
"When you schedule an appointment with Durbin Garage Doors, your technician will arrive on time every time, so you will know exactly when we will be at your house to work on your garage door," Null said.
About Durbin Garage Doors
Durbin Garage Doors LLC has been serving the Saint Charles and Saint Louis area for over 30 years. As a licensed and insured full-service company, Durbin Garage Doors offers high quality brands for garage repairs and renovations, and offers around-the-clock service at one flat rate. Their technicians are trained to work on all garage door brands. For more information, visit http://www.durbingaragedoorsllc.com