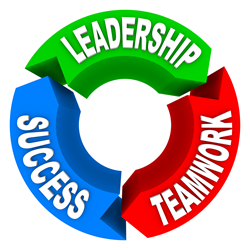 The Thought Leader Sponsorship allows sponsors to better execute content marketing through the RBMA's various online, print and event platforms.
Fairfax, VA (PRWEB) December 17, 2014
Content marketing is a hot trend, especially on the business-to-business side where establishing your company as the expert in its field carries weight with buyers in senior positions of authority. As part of the Radiology Business Management Association (RBMA) commitment to its corporate sponsors, it is introducing the Thought Leader Sponsorship — a new 2015 sponsorship opportunity exclusively for its Global-level sponsors that allows them to better execute content marketing through the RBMA's various online, print and event platforms.
The Thought Leader Sponsorship is a package sponsorship that allows companies to display their expertise and industry knowledge as well as have a seat at the table with RBMA leadership to and discuss industry trends. Two programs are available at two price points.
The larger price point allows companies an opportunity to present a session or lead a roundtable at RBMA conferences. In addition, companies may also receive:

Two complimentary standard conference passes per year (a $1,500 value).
Invitation for two people from the company to attend the Annual Corporate Advisory Council (CAC), a formal two-hour lunch meeting held at the Radiology Summit where industry trends are discussed and a mini strategic planning session is held.
Invitations for two people per company to the leadership reception at conferences.
An extended marketing component.
The lower price point excludes the speaking opportunity and is limited to the number of company employee participants.
Both packages are all inclusive and substitutions cannot be made.
"Connecting with RBMA members through presentation opportunities, webinars, blog posts, whitepapers, and magazine articles, as well as traditional display advertising can be very effective, said Daphne Gawronski, the RBMA's director of communications and development. "Fifty-eight percent of RBMA members are in a senior position of authority (e.g., President, Vice President, CEO) within their practice/business entity. In addition, 49 percent of members are the highest non-physician executives within their practice/business. In short, they are the decision makers who have the respect of their physicians to guide and enhance the development of the practice through strategic purchasing decisions for products and services."
Information on RBMA's Thought Leader Sponsorship can be found at http://www.rbma.org/Sponsorship along with other sponsorship opportunities for companies looking to create comprehensive annual marketing plans with the RBMA.
About RBMA
The Radiology Business Management Association (RBMA) is a national not-for-profit association providing members with applied business information and intelligence applicable in any radiology setting. The RBMA has approximately 2,300 members involved in various management capacities in private