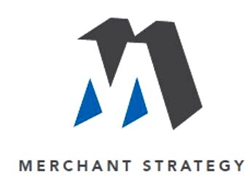 West Palm Beach, Florida (PRWEB) December 11, 2014
The Merchant Strategy, a West Palm Beach-based marketing, event production, government relations and public involvement firm created this all-new event. Presenting Sponsor HerLife Magazine will be joined by fellow supporters Sunny 107.9 FM, WRMF FM, and Dr. Mihran Asinmaz, DMD.
Activities include four speaker sessions with diverse topics, the Bridgestone Drive Guard Tires' "No Pressure Zone" and a silent auction for the Burckle Place transitional home for homeless women and the Transformational Makeover Contest. The winner of the contest will be a resident of Burckle Place.
Among the scheduled guest speakers are Dr. Maureen Whelihan, a bioidentical hormone specialist specializing in sexual medicine, who co-authored "Kiss and Tell"; Dr. Jana Rasmussen, a plastic surgeon who will share cutting-edge options in the field; Leslie Artsis Adams, a wealth advisor for Morgan Stanley; Marcella Scherer, an image and beauty consultant; jeweler Tracy Sherman; Laura South, a social media expert, and Darlene Gray, a former road racer who now serve as Bridgestone's ultra high performance specialist.
The Bridgestone tires "No Pressure Zone" was inspired by the Drive Guard Tire that enables one to drive safely up to 50 miles on a flat tire.
"It's so important for women to be aware of the effects of tires on their safety and know that they have the security of quality when they're on the road," said Gray. "We're all so busy in life the last thing we need to worry about is our tires or flats."
Silent Auction beneficiary Burckle Place is a women's program The Lord's Place. The non-profit, non-government subsidized transitional home is dedicated to assisting women gain self-awareness, education and the support necessary to achieve independence and self-sufficiency. They also provide job training and employment.
"We are so honored to have been selected to be the beneficiary of the auction," said Val Stanley, director of Women's Service Affordable Housing at The Lord's Place. "We appreciate being able to get the word out about our homes and welcome any gently used clothing that women would like to bring to the event for the ladies of Burckle Place."
Salon services for the Transformational Makeover Contest will be provided by Vanity Salon and Tranquil Moments nails; clothing, shoes and accessories fare courtesy of Saks OFF 5th, and photography will be provided by Alexis Lawson.
Event participants will be able to partake of mini facials, mini manicures, makeovers, chair massages, aromatherapy and beauty tips. Additionally, there will be wine tasting, Tito'tinis and hors d'oeuvres, along with gift bags for all program participants.
Learn more about "All About YOU" when you visit: http://www.themerchantstrategy.com/all-about-you
The woman-owned and woman-operated Merchant Strategy is privileged to have a number of Certifications, including: OSD Small Business Enterprise, State of Florida; Small Business Enterprise, City of West Pam Beach; Minority and Women-owned Business Enterprise, Broward County School Board; Minority and Women-Owned Business Enterprise, Broward Community College; Small Business Enterprise, Palm Beach County; Disadvantaged Business Enterprise, South Florida Water Management District; Small Business Enterprise, Palm Beach County School District; Central Contractor Registration, registered; and General Services Administration AIM Schedule 541 2, among them.
Located in West Palm Beach, FL, TMS specializes in public involvement, government relations and event creation and production. Visit the firm online at http://www.themerchantstrategy.com, follow them on LinkedIn at http://www.linkedin.com/company/the-merchant-strategy, or view their Facebook page at http://www.facebook.com/themerchantstrategy.