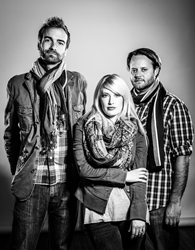 This is going to be a night to remember.
Kansas City, KS (PRWEB) December 11, 2014
Unbound, the largest nonprofit in Kansas, is hosting a holiday extravaganza that Kansas City area residents won't want to miss.
The event, which will be held at Unbound's headquarters in Kansas City, Kan., will highlight young adults continuing their educations in secondary schools, technical schools or even university programs, as well as children waiting for sponsorship.
Guests will have the opportunity to sample delicious treats from around the world, sip on cocktails and bid on items from the Kansas City area, as well as handmade items from families in the Unbound program.
Participants can also enter to win an Unbound Awareness Trip to one of the several countries visited throughout the year.
A Kansas City band, The Snow Globes, will entertain guests with a live performance. The Snow Globes recently performed at the Plaza Lights Ceremony with artists Gracie Schram and The Mowgli's.
"This is going to be a night to remember," said Scott Wasserman, president and CEO of Unbound.
When: Dec. 18, 2014
Where: Unbound Headquarters, 1 Elmwood Ave., Kansas City, KS
Time: 5:30 p.m. – 9 p.m.
Tickets are $35 and available at unbound.org/UnboundExperience.
For more information, contact Erica Braker at 913.384.7187 or EricaB(at)unbound(dot)org.
Unbound is the largest nonprofit in Kansas with more than $120 million in annual revenue. Unbound works side by side with people of diverse faith traditions in 21 countries, bringing people together to challenge poverty in new and innovative ways.
Unbound distributes direct aid as quickly and efficiently as possible to people who need it. More than 93 percent of Unbound's expenses go toward program support.