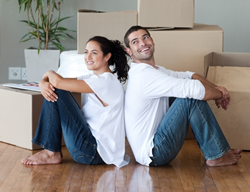 slightly higher interest rates are a sign of a healthy economy, and they won't climb to intimidating percentages any time soon.
Chicago, Il (PRWEB) December 11, 2014
As 2014 comes to an end, The Federal Savings Bank knows that consumers are interested in knowing what to expect from the housing market next year. Will home prices rise? Will it be a good time to buy or sell?
According to a December 9th article by Fortune magazine, analysts are beginning to roll out their 2015 predictions, and many professionals think the same things: The number of first-time home buyers and millennials participating in the market will increase, mortgage rates will rise slightly and the foreclosure crisis will officially end, to name a few.
Realtor.com and Fortune are predicting the number of first-time home buyers will rise next year and move away from the low 33-percent participation rate uncovered by the National Association of Realtors for 2014. Historically, first-timers have accounted for 4 out of every 10 buyers, but that figure dropped following the housing crisis. High costs of living, unemployment, stagnant wages and educational debt all contributed to keeping first-time buyers out of the market.
However, many analysts believe first-time home buyers, particularly those in the millennial generation, will finally enter the market and start searching for homes. Realtor.com believes that millennials will make up two-thirds of new households in the next five years. Consumers in more affordable areas, such as in the Midwest and South, should expect to see the most first-time home buyer involvement.
Rates will rise but remain affordable
Current mortgage rates are at historic lows, and in 2015, they're likely to increase. The Federal Reserve had said it will begin to raise the federal funds rate in the future, which indirectly affects mortgage rates. The increase may come in 2015 or be put off until 2016, but when it happens, mortgage rates will follow.
Potential home buyers and those interested in refinancing shouldn't fear though. The Federal Savings bank reminds readers that slightly higher interest rates are a sign of a healthy economy, and they won't climb to intimidating percentages any time soon.
The end of massive foreclosure numbers
The number of foreclosure proceedings have fallen in the past couple of years, and Realtor.com thinks 2015 will be the year for the foreclosure crisis to officially end. Each region will be slightly different, but the nationwide trend will be back toward customary numbers.
"We are on pace for foreclosure inventories to end 2014 down more than 30 percent, and next year should see a slightly greater decrease as foreclosures fall to normal levels," said Realtor.com Chief Economist Jonathan Smoke.
Prospective buyers should contact the Federal Savings Bank, a veteran owned bank, to learn about low mortgage rates and the pre-approval process.