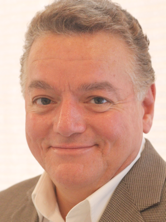 "It's an honor for me to speak about
Amsterdam, Netherlands (PRWEB) December 12, 2014
Cornerstone Plastic Surgery is pleased to announce that ZO® faculty member, Frederick Coville, MD, will speak to the Dutch Plastic Surgery Society on behalf of ZO and how it has influenced his practice as a plastic surgeon.
Dr. Coville will also perform a live facelift surgery with a simultaneous controlled depth peel for the congress. The comprehensive solutions presented defy the existing focus on skin disease and aim to generate healthy skin for lifetime of any individual, regardless of age, gender, race, or skin condition.
Dr. Coville will unveil advances in skin therapy technologies, unique delivery systems, bio-engineered complexes, new formulations and treatment protocols to address a wide range of skin conditions, including hyperpigmentation, melasma, rosacea, PIH, acne, scars, wrinkles and aging skin.
The event will be held at:
Lucas Andreas Hospital
Jan Tooropstraat 164, 1061 AE, Amsterdam, Netherlands
December 12, 2014
Hilton Hotel
Apollolaan 138, Amsterdam, 1077 BG, Netherlands
December 13, 2014
As part of the illustrious ZO® faculty, Frederick Coville, MD has practiced as an aesthetic and reconstructive plastic surgeon for over 25 years. He has gained particular expertise in his use of combined techniques for facial and skin rejuvenation. Dr. Coville is known for his innovative uses of mechanical, chemical, light, and injectables to achieve natural results in his patients of all skin types. His practice, Cornerstone Plastic Surgery & Aesthetic Medicine, is located along the Jersey Shore and is a full service facility offering the most advanced techniques in body contouring, breast augmentation, aesthetic services and his renowned "Jersey Shore Buff Lift".
For more information about Dr. Coville, visit http://www.cornerstoneplasticsurgery.com or call (609) 910-4545 today!