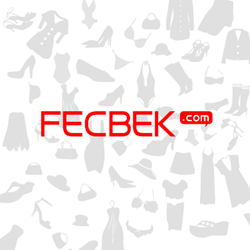 (PRWEB) December 11, 2014
Christmas is approaching. Many of the households in the Western culture are beginning to prepare for the special holiday. Recently, Fecbek.com, (http://www.fecbek.com), a leading online shopping mall, has updated its website and introduced some information about Christmas.
From December 25th on, the span of a day becomes longer and longer and it is high time that all of the living beings began to wake up from the cold winter. In addition, it was also the day that Jesus Christ was born. So, it is a special day in a word.
According to the website of Fecbek.com, red, green and white are the basic colors of Christmas. Many households are decorated in Christmas colors and delightful ornaments. As for the colors, they can be arranged like this:red flowers and candles, green trees and the snow, of course, is white. Perhaps the most exhilarating thing is not the decorations and ornaments, it is the Christmas gift. People, especially small kids, hang their stockings beside their beds or hearth. Generally, there will be a gift in the stockings the next day, for the gifts are prepared by the ones who care them.
This is the brief introduction to Christmas. Fecbek.com hopes all people have an excellent Christmas Day.