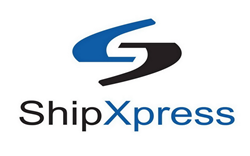 RailSync® provides a solution that enables our employees and supply chain partners to easily access vital information for our daily operational activities as well as facilitates flexible and robust analysis of our data
JACKSONVILLE BEACH, FL (PRWEB) December 17, 2014
ShipXpress Inc., a leading provider of cloud-based software solutions for the logistics industry, announced that Burlington Junction Railway, a shortline railroad which operates industrial switching rail lines in Iowa, Illinois, and Missouri, chose the RailSync® product suite to manage its railway operations.
Burlington Junction Railway joins a growing list of forward thinking railroads that have implemented the ShipXpress RailSync® software solution and as a result, have found collaboration with their supply chain partners more efficient.
"We are very happy to welcome BJRY to our expanding group of customers. Thought leaders like Jonathan contribute ideas to fuel our pipeline of enhancements." said Charith Perera, CEO of ShipXpress.
RailSync® puts timely and critical information in front of the train crew, with work orders that direct exactly which cars to pull or place at each location. RailSync® also provides fast access to hazmat information as well as tracking revenue with its highly customizable user interface that is accessible on any device.
"RailSync® provides a solution that enables our employees and supply chain partners to easily access vital information for our daily operational activities as well as facilitates flexible and robust analysis of our data that we were unable to perform with our former system. We quickly converted over to RailSync® thanks to the help of the RailSync® team and already see many benefits from the software." said Jonathon Wingate, CIO of Burlington Junction Railway.
About ShipXpress Inc.
ShipXpress is a leading provider of cloud-based software solutions which enable industrial and commodities businesses to efficiently operate and collaborate with their supply chain partners. US & Canadian Railroads and Fortune 500 companies from the energy, agriculture, chemicals and metal industries depend on ShipXpress to deliver customized supply chain solutions. We provide collaborative software systems to help businesses of all types and sizes manage data, simplify manual processes and improve business analysis.
About RailSync®
RailSync® is designed exclusively to address the requirements of Short Line and Regional railroads. It is a comprehensive transportation management system which efficiently monitors local and interline rail activity while providing complete control over customer service administration and management of several key railroad functionalities. RailSync® provides real-time access which enables users to minimize training time and product implementation efforts with an easy-to-use robust interface with 24/7 live Customer Support.