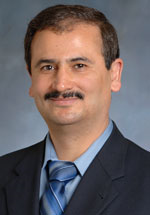 Dearborn, Michigan (PRWEB) December 11, 2014
The Masri Clinic for Laser and Cosmetic Surgery will hold a grand opening and surgical exhibition of its Advanced Surgery Center on Thursday, December 11, 2014 from 5:00 p.m. to 8:00 p.m. The new surgery center is located at 13530 Michigan Ave. in Suite 100 in Dearborn.
The grand opening is an exclusive event that is strictly for physicians only. Physicians desiring to attend must RSVP via fax at (313) 914-4210 or email at info(at)advancedsurgerycenter(dot)com. Dinner will be served for guests.
The Advanced Surgery Center is an accredited facility that has been under construction for the past year. Dr. Haitham Masri, owner of the Masri Clinic for Laser and Cosmetic Surgery, is the founder of this facility, and is responsible for putting together the center's outstanding staff and team of surgeons.
Consisting of 80,000 square feet of space, the Advanced Surgery Center is an outpatient medical facility equipped with eight operating rooms that can be used for a variety of procedures including general surgery, gastroenterology, otolaryngology, orthopedics, plastic surgery, urology, and more.
At the grand opening and surgical exhibition, physicians will see firsthand the medical amenities that have been built into the surgery center. These include a medical clinic, sleep center, blood lab, pathology lab, pharmacy, and optometric center. Additionally, this is just the beginning for the Advanced Surgery Center. Plans are in the works to include centers for diagnostics, dialysis, physical therapy, chemotherapy, radiation oncology, women's care, and a multi-specialty clinic.
Patients that visit the surgery center will encounter the latest in technology and procedures, while feeling comfortable in a friendly environment. The center also features a conference room with plans to add such amenities as a lounge, café, gift shop, and an ATM.
With over 25 years of experience, Dr. Masri holds the distinction of being the first physician in the nation to be board certified in plastic surgery, sleep medicine, otolaryngic allergy, and otolaryngology. He is also a Fellow of the American Academy of Facial Plastic and Reconstructive Surgery, the American College of Surgeons, and the American Academy of Otolaryngology/Head and Neck Surgery.
Dr. Masri attended the State University of New York for his General Surgery residency and completed Fellowship training at the University of Toronto in facial plastic surgery. He went on to Dalhousie University in Canada to complete a residency in Otolaryngology. Dr. Masri has earned a national reputation for his lectures at conferences and having authored numerous publications. More information about Dr. Masri is available at http://www.masriclinic.com.
For more information, please contact:
Masri Clinic for Laser and Cosmetic Surgery
866-487-3223
13530 Michigan Avenue,
Dearborn, MI 48126