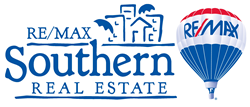 Destin, FL (PRWEB) December 12, 2014
RE/MAX Southern Realty, one of the largest RE/MAX teams currently providing Northwest Florida real estate services, is celebrating a banner sales year marked by significant agent and team achievements. Among these include three RE/MAX Southern Agents, Susie Kirkland, Carole Pleasants and Matt Williams, ranking within the franchises' top producers in Florida. Carole Pleasants has also been presented with the RE/MAX Lifetime Achievement Award, a recognition bestowed upon less than five percent of the RE/MAX network. In addition to these individual accomplishments, RE/MAX Southern Realty has increased sales volume by seven percent year over year to close out an already fantastic year.
"RE/MAX agents are known to sell more real estate than any other brand in the United States," said Kerry Veach, Owner/Broker. "Our dedicated agents know the value of great customer service, which is one of the many reasons why they are so productive, regardless of market conditions."
Matt Williams ranked #92 in the Top 100 Individuals for Residential and Commercial Sales while Susie Kirkland and Carole Pleasants both earned spots within the Top 100 Team Leaders for Residential and Commercial Sales. Carole Pleasants also earned a spot at #17 for Residential and Commercial Sales and Residential Sales for the month of October, as well as #39 in Top 50 Team Leaders for Residential Sales year to date. In addition to these sales recognitions, Carole Pleasants has been presented with the Lifetime Achievement Award, which honors agents for their notable commissions within their seven or more years with the company.
RE/MAX Southern has been a leader in Destin real estate for more than 20 years, while Southern has been a premier Gulf Coast vacation rental and property management company since 1995. Together, Southern Management Group represents countless real estate properties, nearly 1000 short term rentals, over 1000 long term rentals and 30 associations from the Forgotten Coast of Florida to Fairhope, Alabama. Owned and operated by two sets of brothers, Mike and Brad Shoults and Kevin and Kerry Veach, Southern is a family and community oriented company whose mission is to exceed customers' and owners' expectations by providing the highest quality experience and service along the Gulf Coast.
For more information about RE/MAX Southern Realty, visit http://www.REMAXSouthern.com or call 800.879.0309.
# # #