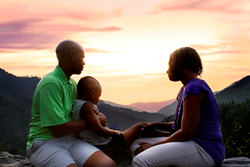 The new and improved tourism assets will contribute to the state's tourism momentum.
Nashville, Tenn. (PRWEB) December 30, 2014
Tennessee's thriving tourism industry continues to expand in the New Year with highly-anticipated grand openings, milestone anniversaries and expansions happening throughout the state. The new and improved tourism assets will contribute to the state's tourism momentum, helping to strengthen the brand promise to provide vacation experiences that can only be Made in Tennessee.
Dollywood in Pigeon Forge will celebrate its 30th anniversary in 2015. Dollywood's DreamMore Resort, a new 60 acre, 307-room resort property, is set to open in the summer. DreamMore Resort is part of $300 million in developments expected by Dollywood over the next 10 years.
Ryman Auditorium, Nashville's world-renowned music venue, is getting an upgrade in 2015 with a $14 million expansion. The development includes an event space which will feature a daytime tour to immerse guests even deeper into the Ryman's past. A café, retail area, new box office, restrooms and larger lobbies will accommodate even more music fans.
Elvis Presley's Graceland in Memphis has broken ground on a new world-class hotel, to be open in Fall 2015. The full service 450-room hotel, named The Guest House at Graceland, will be constructed along Elvis Presley Boulevard.
Below is a listing of what's new for 2014 in Tennessee tourism. For more information, visit http://www.press.tnvacation.com.
EAST TENNESSEE
2015 marks the 150th anniversary of Andrew Johnson becoming president of the United States. Special events will be held in Greeneville, where his two homes and burial site are one of five National Civil War sites in Tennessee.
Tennessee Civil War Sesquicentennial Signature Event continues in 2015 themed, "The Final Shots In Tennessee." The 2015 event named "Reconstruction Tennessee" will take place April 30-May 1 in Knoxville and surrounding historic sites. The event was named an ABA Top 100 event for 2015.
Expansions at the Island in Pigeon Forge include the Margaritaville Restaurant, the Margaritaville Island Hotel and Paula Deen's Family Kitchen; and the Ripken Baseball Experience for youth baseball tournaments.
The Titanic Museum Attraction in Pigeon Forge will exhibit the only Bible saved from RMS Titanic in 2015. The only Titanic lifejacket that can be tied to an actual passenger aboard, Madeleine Astor, will be on display in 2016. The life jacket is currently valued at $1 million.
The Birthplace of Country Music Museum is now open in downtown Bristol. An affiliate of the Smithsonian Institution, the Museum is dedicated to telling the story of the 1927 Bristol Sessions.
The Chattanooga Choo Choo in Chattanooga will complete an $8 million renovation and restoration in the spring of 2015 that includes a comedy club, 500-capacity music/entertainment venue, retail space and two new restaurants with outdoor patio seating.
Paula Deen, the famed chef and restaurateur, recently opened The Paula Deen Store in Gatlinburg.
Rocky Top Sports World Complex recently opened in Gatlinburg and has already been ranked as one of the top 5 new sporting venues in the country.
Seven Islands State Birding Park is now open in Kodak, Knox County. The diverse natural landscape of aquatic and grassland habitats makes this a premier birding destination with more than 180 species of birds sighted. The park encompasses 416 acres along the French Broad River and features eight miles of natural trails, rolling hills and views of the Smoky Mountains.
MIDDLE TENNESSEE
Grand Ole Opry's 90th Birthday Bash will take place Oct. 3, 2015, but will be celebrated for several weeks prior to and after the official birthday event in Nashville.
The War Memorial Auditorium in Nashville turns 90 in 2015 and will be celebrating this milestone throughout the month of September with special concerts and events.
The Nashville Ballet will renovate and expand The Martin Center for Nashville Ballet in 2015 in Sylvan Heights, Nashville. The new $5 million facility will increase to 44,000 square-feet and add three studios for a total of seven dance studios.
Nashville Shores will undergo a multimillion-dollar expansion to be completed in time for its opening day May 9, 2015. Among the additions includes the Big Kahuna – a 57-foot-tall, 530-foot-long, four-passenger raft water slide.
The Country Music Hall of Fame® and Museum in Nashville recently unveiled a $100-million expansion, doubling its size to 350,000 square feet of dynamic state-of-the-art galleries, archival storage, education classrooms, retail stores, and special event space boasting stunning downtown views.
Three new hotel properties in Murfreesboro including Residence Inn by Marriott and Hilton Garden Inn are now open. DoubleTree by Hilton in Murfreesboro renovated their restaurant and added 1600 square-feet of meeting space. Holiday Inn is set to open Spring 2015.
Fontanel in Whites Creek is adding a 140-room Holiday Inn Resort with three lodge-like buildings constructed next to Barbara Mandrell's former mansion. The mansion, a 27,000 square-ft. log cabin, will become part of the resort. The Fontanel expansion includes a very high-end steak and seafood restaurant.
WEST TENNESSEE
Casey Jones Village in Jackson celebrates its 50th anniversary in 2015. Events to commemorate this milestone are planned for April 24-30.
The Memphis Music Hall of Fame, administered by the Memphis Rock 'n' Soul Museum, and dedicated to the heroes of Memphis music - rock, soul, jazz, blues, R&B and more - will open Spring 2015 in downtown Memphis on Beale Street, adjacent to the newly relocated Hard Rock Café.
The Orpheum Theatre in Memphis will enhance is position as a respected national venue with the $14.5 million Orpheum Centre for Performing Arts & Education, slated for 2015. The facility will offer advanced performing arts education programs.
Discovery Park of America in Union City will open a new STEM Landing Gallery in January 2015. The focal point will be a giant MOON DOME that will appear to have struck the earth. In addition, "The Chamber," in the Enlightenment Gallery, will open in early 2015, in conjunction with The History Channel filming a show onsite called "Museum Man."
Once a one-room school house in Brownsville attended by a young Tina Turner, the Tina Turner Museum at Flagg Grove School is now home to a collection of the Queen of Rock's personal memorabilia including costumes and gold records.
# # #
Explore more at tnvacation.com and join other Tennessee travelers by following "TNVacation" on Facebook, Twitter, Pinterest, Instagram and YouTube.