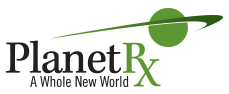 Lakeland, FL (PRWEB) December 11, 2014
PlanetRx, the e-commerce retailer dedicated to helping consumers live healthier lives, today announced the immediate availability of CellerateRX® through it's website.
CellerateRX® (CRX™) is Food and Drug Administration-cleared as a 510K medical supply. CRX™ is approved for use on traumatic wounds, ulcers, superficial wounds, skin tears, first- and second-degree burns, and other wounds.
"This is an opportunity for everyday consumers to use the same type wound care product to which only professionals have had access before now," said Ryan Flynn, the Product and Strategy Manager for PlanetRx. "This empowers people to live healthy lives, and fits well with our mission."
The key difference between CellerateRX® and other products is that CRX™ is activated. Activated collagen™ is a patented technology and no other product on the market is similar.
The product is unique because of the small size of the molecules and particulates that are made readily available to the body's own natural healing process. This means that the collagen is already cleaved and ready for the body to use immediately. Additionally, CRX™ decreases pain, minimizes scarring, and works fast according to both patient experience and the product claims.
Healthcare providers, such as podiatry practices, wound care centers, long-term care facilities, hospitals, or other providers, can also benefit from special pricing by contacting PlanetRx directly.
For more information visit http://www.planetrx.com/celleraterx.
About PlanetRx
PlanetRx is an e-commerce website dedicated to helping consumers lead healthier, fuller lives by providing a wide range of high quality, over-the-counter healthcare products. By aiming to enrich our customers' lives in fundamental ways our team is committed to serving our customers and promoting healthy living and social and corporate responsibility. To learn more please visit http://www.PlanetRx.com.
Contacts
Ryan Flynn, 855.748.2657
RFlynn(at)planetrx(dot)com
Monique Vargas 855.748.2657
MVargas(at)planetrx(dot)com