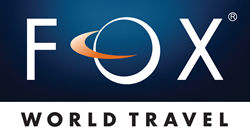 OSHKOSH, WI (PRWEB) December 12, 2014
Fox World Travel has announced that they have customizable travel packages available to see the Wisconsin Badgers™ play in the 2015 Outback Bowl in Tampa, Florida. Fox World Travel has partnered with Funjet Vacations to offer their 25th annual Badger™ Bowl vacation package.
This year's Badger™ Bowl vacation packages can be customized to include roundtrip airfare, hotel accommodations, Outback Bowl game tickets, Badger™ Huddle pre-game tailgate tickets, rental car, and several optional tours. The Badger™ Huddle and the Outback Bowl game will both be held on Thursday January 1, 2015. Fox World Travel offers a wide range of customizable packages to cater to the unique interests of their clients. Those interested are encouraged to book early in order to ensure availability.
About Fox World Travel:
Fox World Travel was founded in 1960 and is ranked in the top 20 of over 25,000 travel agencies in the United States, according to the Business Travel Survey in Business Travel News. Fox World Travel owns and operates 11 retail travel locations throughout Wisconsin as well as Premier Meetings and Incentives in Oshkosh and Fox World Travel School Online. Visit Fox World Travel online at http://www.GoFox.com.
Corporate Headquarters
2150 S Washburn Street
P.O. Box 2386
Oshkosh, WI 54903-2386
Phone: 920-236-8000
Fax: 920-236-8050
Website: http://www.gofox.com
Contact: Brian Hurley, Vice President-Vacation Travel
Fox World Travel
(920) 236-8000
bhurley(at)gofox(dot)com
###
Company: Fox World Travel
Contact: Brian Hurley
Phone: 920-236-8000
Email: bhurley(at)gofox(dot)com