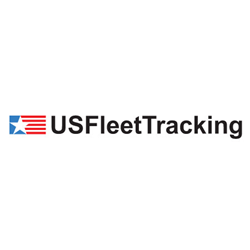 Oklahoma City, Oklahoma (PRWEB) December 18, 2014
Auto insurance is something everyone is required to have. It's that pesky necessity that everyone cringes at due to added monthly expense, but what if there were a way business' fleet could actually save money on auto insurance?
Company management might think that simply informing the insurance company verbally about their safest drivers out in the field will get them somewhere, but all it will get is, possibly, applause or a pat on the back. That's nice, but what managers really want is proof to show the insurance companies that they really do have safe drivers out there. A GPS tracker is the ticket to obtaining auto insurance discounts. With a GPS tracker monitoring fleets a manager will have evidence that their drivers are following driving laws and that they are in compliance with speed limits.
Having unsafe drivers can raise insurance rates by an average of 12.5 percent. Realistically, there is no sure-fire way to know if a business is hiring only the safest drivers. The solution would be to use GPS trackers in all fleet vehicles to help boost driver performance. When people know they are being observed, they tend to operate more efficiently. One great thing about a GPS tracker is that it can record harsh braking, acceleration levels, and ongoing driving speed. By auditing drivers managers can maintain evidence that their drivers really are the safest drivers out on the road. In this way, they can save their company from being slapped with higher insurance rates.
As an added bonus, many insurance companies will even give businesses that utilize a GPS tracker system in their vehicles a discount. Not only do GPS trackers improve safety, they also decreases the chance of theft. With a live access GPS tracker map managers can pinpoint where fleets are at and receive alerts about unauthorized vehicle movement. If something saves an insurance company from having to work a claim, they tend to appreciate it, because they can save money and time. GPS trackers are like the insurance company's best friend in that regard.
So, just because fleets have to have auto insurance doesn't mean it needs to be a pain the neck. Leave it to a GPS tracker to help lower auto insurance rates by being able to provide the proof needed to show that drivers are safe and that the business in question is a low risk insurance client.
Give US Fleet Tracking a call to find out more at 405.726.9900! To view the current GPS Tracker selection Click Here.