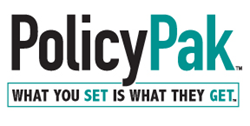 gives admins extended control over potentially risky Java settings
Philadelphia, PA (PRWEB) December 12, 2014
PolicyPak Software, the leader in application configuration management (ACM), today rolled out an updated Java Pak, including the ability to manage the Exception Site List and lock down any changes.
Admins will now have the following abilities over Java settings with the Pak as part of the PolicyPak Suite:

Global management of the Exception Site List via Group Policy or on-premise management tool.
Dictate a precise IT-specified Site List Exception or merge sites with that of the end-user
Ensure users cannot work around IT's changes to the Java Exceptions site list
With the Java Pak within PolicyPak Suite, available for all modern versions of Java, admins now have improved Java Configuration Management, and more control than ever over which settings their users have access to. For example, admins can now set a global list of Exception Sites, roll them out to all their computers, and guarantee that they will be locked down by PolicyPak Suite, with users unable to make unwanted changes to IT's specified settings.
The Java Pak works with both the On-Premise Edition of PolicyPak Suite – delivering, enforcing and locking down settings across an entire domain of user machines – as well as the Cloud Edition of PolicyPak Suite – delivering, enforcing and locking down settings for remote or non-domain-joined machines over the PolicyPak Cloud delivery service.
Jeremy Moskowitz, PolicyPak founder and Group Policy MVP, said of the new powers within the Pak: "This updates gives admins extended control over potentially risky Java settings, guaranteeing that users cannot work around their preferred Exceptions Site List. These new Application Configuration Management powers for Java will help administrators be more effective administrators."
IT Admins and network administrators who want to try out the powerful new Java Pak functionalities within PolicyPak Suite can get a free trial by contacting PolicyPak at the PolicyPak Website, or by calling (800) 883-8002.
About PolicyPak Software
PolicyPak Software (http://www.policypak.com) is the leader in Application Configuration Management (ACM) for Active Directory. The PolicyPak software Suite enables IT pros to deliver, lockdown and remediate settings for desktops, laptops, VDI sessions, company devices, as well as personal "BYOD" devices. Settings can be controlled either via On-Premise systems like Group Policy or SCCM or using PolicyPak Cloud for computers over the Internet. PolicyPak was founded by desktop management expert and Microsoft Group Policy MVP Jeremy Moskowitz.