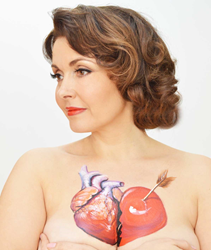 The best thing about storing stem cells from teeth is that no medical or dental intervention is required
(PRWEB UK) 12 December 2014
Sally Bee suffered three heart attacks ten years ago, and survived to tell the tale. Today she does everything in her power to improve the lives of other heart attack victims, and to help prevent future problems.
Sally is a regular guest on the Lorraine Show and promotes healthy living, healthy eating and living life to the full.
Sally has banked her children's own stem cells in the most natural way, by storing the cells found within their teeth. Sally says, 'The best thing about this potentially life saving choice, was that no medical intervention was required. The stem cells were taken out of my children's teeth after they had fallen out naturally. The peace of mind this has given me is invaluable. If my children have any medical problems going forward that require stem cell therapy, I know that I have done everything I can to help safeguard their future'.
Stem cells could 'mend' broken hearts by regenerating damaged tissue.
On Friday December 12th big hearted Sally will be appearing from 11 am in Brindley Place Birmingham to support the 'Helping Little Hearts' fund raising event for Birmingham children's hospital.