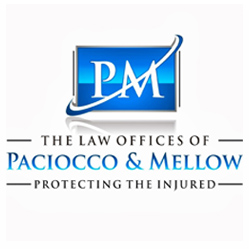 Hiring a personal injury lawyer is one of the most important decisions an injured person can make.
Windsor, ON (PRWEB) December 12, 2014
After being involved in a car accident or slip and fall accident, there is much to know when it comes to rights and obligations of an injured person.
Hiring a personal injury lawyer is one of the most important decisions an injured person can make.
Here are some important considerations when choosing a personal injury lawyer:

Is the firm a boutique firm or a large firm?
What does the firm specialize in? Does the firm practice more than one area of law?
Does the firm only act for injured persons, or do they also do work for insurance companies?
Does the firm offer a no obligation, initial consultation?
Did the lawyer you met with review the retainer agreement with you and explain what the terms mean?
Did the lawyer you met with offer you a chance to review the retainer agreement?
Did the lawyer explain how lawyers' fees were calculated? What costs and disbursements are?
Did the lawyer you met with explain how a lawsuit works, the steps involved and what to expect?
Does the firm have a good reputation? How did you hear about the firm?
Did you meet with the lawyer who will actually be representing you?
Did the lawyer answer all of your initial questions, and give you the time to ask them?
Ultimately you want to work with a legal team that is responsive, easy to get in contact with and who gives you the time of day. You do not want to feel like your file is "just another file". Your file should receive proper attention. Working with a lawyer who represents only injured persons, such as one of the lawyers at Paciocco & Mellow will allow you to work with a lawyer who has your best interests at heart.
It is important that you understand the terms of the retainer, which is the contract you sign that allows the lawyer to represent you. Make sure you understand what a contingency agreement is and that with a contingency agreement, your lawyer only gets paid when your file settles, and that there is no upfront retainer.
While some law firms advertise across many media platforms, it is recommended to do some research on the firm you are considering hiring. The largest ad, the most frequently played television commercial are not indications of a law firm's success with cases. Word of mouth referrals and internet reviews are good indications of the quality of services a firm provides.
You want an amicable relationship with the lawyer you hire and you want to feel comfortable calling the firm you hire, and not as though you are bothering the lawyer or his/her staff.
Personal injury litigation is complex and Paciocco & Mellow is a Windsor Personal Injury Firm that only represents injured persons.
About Paciocco & Mellow:
Paciocco & Mellow is a Windsor based law firm that practices in personal injury law, and only personal injury law. They handle slip and fall claims, car accident claims, snowmobiling accidents, boating accidents, spinal cord injury cases, traumatic brain injury cases, wrongful death suits, medical malpractice claims, dog bite/animal attacks, disability claims and other personal injury claims. They service the areas of areas of Windsor, Essex County, Sarnia and Chatham-Kent.
To reach Paciocco & Mellow:
(519) 915- SORE (7673)
http://accidentlawyerswindsor.com
Paciocco & Mellow- providing peace of mind at a difficult time.