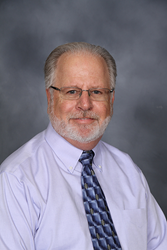 Van Wert, Ohio (PRWEB) December 13, 2014
Braun Industries recently promoted Jerry Jones to Regional Sales Manager. The emergency vehicle manufacturer has dealers located around the country. Jerry Jones will provide training and support to those dealers in Region 3, as well as direct factory sales and support to areas not covered by a dealer. Region 3 includes the states of California, Oregon, Washington, Alaska, Montana, Idaho, Utah, Nevada, Colorado, Wyoming, and Arizona.
Jerry Jones joined the Braun Industries family on November 18, 2013 as a Factory Direct Sales Representative for the Southwest. His region included Utah, Arizona, Nevada, and southern California. Prior to coming onboard, Jerry had extensive experience in the EMS Industry. He spent over 25 years as a police officer, 10 years as a fire fighter, and also served as a fleet manager for some time. He has involvement on the sales side, as well as the buying side of emergency vehicles, making him a unique asset to Braun dealers and customers.
As Braun Industries continues to expand to meet increased customer demand, the Regional Sales Manager position for Region 3 was created. "With our continued growth out west, it was a natural progression for us to promote Jerry to Region 3 Regional Sales Manager. Jerry's previous sales management experience and his past experience in selling and maintaining a Braun fleet will be a huge asset for our customers and dealers out in the West Coast region," says Chad Brown, Braun Industries' Vice President of Sales & Marketing.
Jerry's new position will allow him to provide more coverage in the western region and better serve Braun customers. He is responsible for dealer recruiting and development, sales and marketing, product development, and business development in Region 3. As a resource for dealers and direct customers, Jerry brings a unique perspective to the position. "I look forward to the challenge of opening up a new territory for Braun, while introducing and educating the customer base to the high quality products Braun offers," says Jerry.
# # #
If you'd like more information about Jerry Jones & his promotion, please call Chad Brown at 419-232-7054 or email ChadB(at)BraunAmbulances(dot)com.