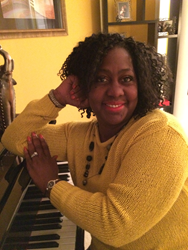 Funding mesothelioma research, education, support, and advocacy is our first priority. Muriel is here to help us mobilize the resources necessary to do just that
Alexandria, VA (PRWEB) December 12, 2014
Aiming to strengthen its major fundraising efforts, the Mesothelioma Applied Research Foundation (Meso Foundation) added Muriel Evans-Buck as the Director of Development. Ms. Evans-Buck started on December 1, 2014 bringing with her extensive experience in professional fundraising.
Ms. Evans-Buck's career has included senior positions in development with several national organizations. She has worked for Sickle Cell Disease Association of America and Campaign for Tobacco-Free Kids. She has also worked in the political arena as a policy analyst for the late Governor Bruce Sundlun of Rhode Island and is a former member of the Electoral College representing the State of Rhode Island.
"Funding mesothelioma research, education, support, and advocacy is our first priority. Muriel is here to help us mobilize the resources necessary to do just that," said Melinda Kotzian, the chief executive officer of the Meso Foundation.
"I am committed to increasing visibility, awareness and revenue for the Meso Foundation. I look forward to working side by side with the meso community," said Ms. Evans-Buck.
The new Director of Development holds a Bachelor of Science degree from Shaw University in Raleigh, North Carolina and a Masters of Science in Organizational Leadership from Nyack University. She is an avid runner and enjoys reading and listening to classical music. She is the proud mom of Kennedy, a high school student.
Mesothelioma is a malignant tumor of the lining of the lung, abdomen, or heart known to be caused by exposure to asbestos. With the life expectancy of less than one year after diagnosis, medical experts consider it one of the most aggressive and deadly of all cancers. An estimated one-third of those who develop mesothelioma were exposed while serving in the Navy or working in shipyards. Currently, few treatment options exist. There is no cure.
ABOUT THE MESOTHELIOMA APPLIED RESEARCH FOUNDATION
The Meso Foundation is the only 501(c)(3) nonprofit organization dedicated to eradicating mesothelioma and easing the suffering caused by this cancer. The Meso Foundation actively seeks philanthropic support to fund mesothelioma research; provide patient support services and education; and advocate Congress for increased federal funding for mesothelioma research. The Meso Foundation is the only non-government funder of peer-reviewed scientific research to develop life-saving treatments for this extremely aggressive cancer. To date, the Foundation has awarded over $9 million to research. More information is available at http://www.curemeso.org.
###