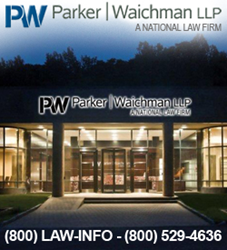 Port Washington, New York (PRWEB) December 11, 2014
Parker Waichman LLP, a national law firm that has long been dedicated to protecting the rights of consumers who have suffered injuries due to dangerous drugs comments on two recent studies reviewed potential associations between statins and possible increased risks for cataract development. The report, issued by HealthDay News, indicates that researchers from Canada have found that the use of statins, such as Lipitor, may possibly increase risks for developing cataracts. The study was published in this month's issue of the Canadian Journal of Cardiology.
The Canadian cohort study reviewed hundreds of thousands of patients diagnosed with cataracts, an optical disorder in which the eye's lens clouds, comparing them to over one million adults without cataracts. According to the December 5, 2014 Healthday News report, patients treated with statins for one year experienced a potential 27 percent increased risk of developing cataracts when compared to patients who did not take statins. The study's lead author called for additional studies.
"Whenever we see these types of associations, we become concerned for the health of patients seeking treatment for one disorder but potentially at risk for another disorder. We are pleased that the Canadian researchers have called for additional research on any possible associations between statins and ocular issues," said Gary Falkowitz, Managing Attorney at Parker Waichman LLP.
Meanwhile, more that 1,400 lawsuits have been brought over the statin, Lipitor, and have been organized in a federal multidistrict litigation in the U.S. District Court, District of South Carolina. The litigation, In Re: Lipitor (Atorvastatin) Litigation, MDL No. 2502. This litigation involves allegations that Pfizer Inc. allegedly hid details about Lipitor's association with diabetes and that plaintiffs would not have accepted Lipitor treatment, or would have asked for closer diabetes monitoring, had they been aware of these risks and had Pfizer fully revealed this information.
"Patients and physicians rely on safe and effective medical treatments," says Mr. Falkowitz. "Patients and doctors need to know whether, and to what extent, certain types of treatments may present serious adverse reactions."
Parker Waichman LLP offers free lawsuit consultations to victims of statins, such as Lipitor. If you or a loved one experienced complications following Lipitor treatment, or treatment with any statin, please visit the firm's Defective Drug Page. Free case evaluations are also available by calling 1-800-LAW-INFO.