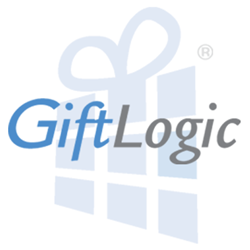 This feature is great to track annual or monthly memberships or discount clubs
Englewood, FL (PRWEB) December 14, 2014
GiftLogic Point of Sale software for retailers offers a built-in membership tool. According to a spokesperson from GiftLogic, "This feature is great to track annual or monthly memberships or discount clubs."
The spokesperson explained that the membership tool allows retailers to create a membership program whereby each member can receive a discount as a percentage off. Retailers have complete control over the terms of the membership program including qualifying purchase amount, discount percentage, duration of the program, and whether or not to issue rewards.
"As with the other features in GiftLogic," the spokesperson said. "The new membership tracking tool keeps track of all of the details and automatically applies any applicable discounts. As the expiration date draws closer, GiftLogic prompts clerks to remind members that it's time to renew their membership. Once expired, the membership discount is no longer automatically applied to the purchase."
In addition, GiftLogic users can now create multiple membership programs as well as keep track of member "check ins." According to the spokesperson, the new GiftLogic membership tracking tool can be used for any number of membership programs including: gym memberships, retail discount club memberships, beauty salon and spa memberships, grocery rewards memberships, book club memberships, and more.
"GiftLogic's membership tool allows retailers to be as creative as they'd like," the spokesperson said. "If retailers want to offer a 'cute baby' membership program, they could do so. The tool allows for creativity as well as for rewarding customers."
About GiftLogic
GiftLogic Point of Sale software is a cash register, point of sale, and inventory management system designed for small- and medium-sized retailers. Loaded with impressive features such as the built-in membership tracking tool, GiftLogic brings big box POS features to smaller retailers. Standard features include cash register software, purchasing and receiving, inventory management, customer management, gift receipts, gift card capabilities, MailChimp integration, and reporting. Optional add-ons, such as consignment and QuickBooks integration, allow retailers to modify the solution to best meet their needs.