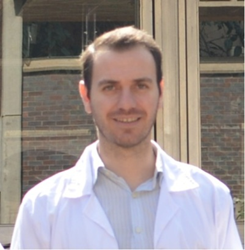 Yorba Linda, CA (PRWEB) December 11, 2014
One of the fastest-growing fields in biomedical research—single-cell analysis—is greatly expanding our understanding of the biologic characteristics of various diseases. While flow cytometry has been the gold standard for immunologists, owing to its high-throughput characterization of various cell types, availability of antibodies can be restrictive. And though recent advances in molecular biology have facilitated techniques to perform analysis of transcriptional expression at the single-cell level—these techniques involve laborious methods that entail cell sorting of individual cells and perplexing protocols for the isolation and amplification of RNA. A powerful alternate method is now available.
eBioscience, an Affymetrix business, is sponsoring a new, free educational webinar, "Detection of RNAs with Flow Cytometry," which will describe a novel flow-FISH (fluorescent in situ hybridization) method for high-throughput detection of mRNA and miRNA at the single-cell level with flow cytometry. This method is based on a branched-DNA technology that enables robust (as many as 8,000-fold) signal amplification through a sequential hybridization of DNA branches, followed by staining with labeled probes.
Through investigating human blood samples, the presentation will demonstrate that this novel technique allows simultaneous detection of several mRNA molecules in various leukocyte subsets, identified by antibody staining for cell-surface markers. The speaker, Filippos Porichis, PhD, will show how this technique can easily be used for detection of small miRNA molecules that play key regulatory roles in eukaryotic cells, without being translated to proteins. Porichis will demonstrate this technique can be used in conjunction with ImageStream technology, allowing for high-throughput visualization of mRNA in combination with protein expression at the single-cell level. He will also describe a user-friendly protocol that helps immunologists perform in-depth transcriptional analysis of single cells by employing flow cytometry.
Porichis is Director of International Programs at the Ragon Institute of MGH (Massachusetts General Hospital), MIT, and Harvard, which forges a collaborative scientific mission among these institutions to tap the immune system to combat and cure human diseases. Porichis is a member of the executive committee of the MGH Center for Global Health; an assistant in immunology at MGH; and an instructor of medicine at Harvard Medical School. His research group at the Ragon Institute focuses on the immunological aspects of T-cell function in HIV and tuberculosis infections, and the implementation of novel techniques to evaluate the immunoregulatory networks that lead to T-cell dysfunction.
The free webinar, hosted by LabRoots, will be presented on December 16, 2014, at 8 a.m. Pacific Time/10 a.m. Central Time/11 a.m. Eastern Time.
For full details and free registration, click here.
About eBioscience:
eBioscience, an Affymetrix business, provides innovative high-quality reagents to researchers around the world, fueling the process of scientific discovery in the areas of cellular immunity, cell biology, and oncology. The company's extensive portfolio of leading-edge cell analysis products and technologies centered on flow cytometry and immunodetection, places its customers at the forefront of science.
About LabRoots:
LabRoots is the leading professional networking website designed to connect all science verticals. Founded in March 2008, LabRoots' vision was to connect the scientific world leveraging a myriad of unique features and tools, discovering meaningful collaborations across geographic boundaries and fields of expertise. LabRoots is the owner and producer of BioConference Live – which has grown into the world's largest series of virtual events within the Life Sciences and Clinical Diagnostics community.