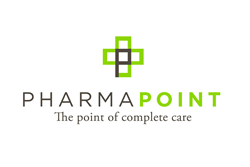 "PharmaPoint's vast experience in managing retail pharmacies, coupled with their investment in cutting edge technology, made our decision easy."
Birmingham, Alabama (PRWEB) December 16, 2014
PharmaPoint is proud to welcome Edward Hospital and Health Services as the latest hospital to open and operate a point-of-care retail pharmacy. Located in Naperville, Illinois, the hospital is a full-service, regional healthcare provider offering access to complex medical specialties and innovative programming.
"Our goal is to make every moment you spend in an Edward facility as stress-free as possible," said Phillip C. Williams, BS Pharm, Pharm.D., MBA, Administrative Director of Pharmacy Services. "The ability to offer our patients and employees onsite pharmacy services closes the healthcare loop, and results in a more complete treatment experience under one roof. PharmaPoint's vast experience in managing retail pharmacies, coupled with their investment in cutting edge technology, made our decision easy."
Edward Hospital currently has 352 private patient rooms and 4,700 employees, who are well known for their friendly spirit. In fact, Edward consistently ranks near the top in the nation for employee satisfaction scores. Edward has also been recognized as the most preferred hospital in the region and holds the designation of a Magnet hospital for nursing excellence.
"We are so excited to partner with such an established entity that stands for and operates with excellence," said Paul Albano, PharmaPoint's Senior Vice President of Pharmacy Operations. "The addition of a pharmacist as an integral member of the care team, coupled with the onsite availability of pharmacy services, will allow the staff at Edward to even more effectively manage patient care."
XchangePoint, PharmaPoint's proprietary, cloud-based workflow management system, will utilize real-time messages between technology systems to serve as a monitoring and documentation platform for bedside services, including delivery of medications, medication consultation, Medication Therapy management (MTM) and post discharge consultation.
"Medication adherence is one of the most important issues facing our healthcare system today," said Mike Plaia, PharmaPoint's CEO. "Without the systems and processes in place to be able to effectively monitor, track and report meaningful patient data back to the provider, it is a challenge for any healthcare entity to provide the standard of healthcare that best meets the patient's needs."
About PharmaPoint
PharmaPoint is an innovative pharmacy management and technology company, providing best-of-class solutions for hospitals, health systems and physician groups. PharmaPoint is focused on completing the care continuum, thereby improving patient health and satisfaction, reducing healthcare costs and providing a source of ancillary income. Recognized as one of the most innovative, inspiring and fastest growing private companies for both 2013 and 2014 by Inc. Magazine, PharmaPoint is currently managing pharmacies across the United States. PharmaPoint is headquartered in Birmingham, Alabama. For more information about our company, you can visit http://www.pharmapointrx.com.
####