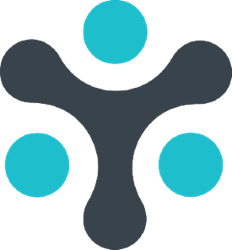 WSIPC's work with InfoSnap enables schools to streamline their business processes for enrolling and registering students.
Austin, Texas (PRWEB) December 15, 2014
Infosnap, Inc., is pleased to announce the expansion of their partnership with WSIPC. More than 280 schools and districts are WSIPC members across the western states. In addition to offering its customized online enrollment and registration solutions to WSIPC members, the expanded partnership will include school choice, lottery, and open enrollment solutions. This will streamline the online application, application workspace, lottery logic, communication tools, reporting, waitlist management tools, and data delivery process.
For more than 40 years, schools and districts in the western states have relied on WSIPC for information technology services and solutions that keep K-12 schools operating efficiently and in compliance with state reporting requirements. According to Marty Daybell, Executive Director of WSIPC, "WSIPC's work with InfoSnap enables schools to streamline their business processes for enrolling and registering students. We sustain a continuous commitment to ensuring that all WSIPC member schools have access to intuitive technology solutions. With the advent of Charter schools in several states, we are extending the agreement to include school choice, lottery, and open enrollment solutions to those Charter schools who are members of WSIPC."
InfoSnap's powerful online enrollment and registration solutions provide secure, customized online forms based on a district's existing processes. Data submitted through these forms are delivered into the school or district's Skyward student information system to streamline the existing workflow for processing student forms.
Features of InfoSnap solutions specific to the technology needs of WSIPC schools and districts include:

Customized and secure online data collection using SmartForm™ technology
Responsible automation of data delivery using InfoSnap's Data Integration Framework
Dedicated solution specialists
Robust reporting and communication tools
Custom administrative tools to sort, view, clean, save/store, print, and explore data
Multilingual Language Localization
Appointment Scheduling
School Locator
Free/Reduced Meal Forms
Payment Management Services
Document scanning, including birth certificates and proof of residence
Collection of annual staff forms, parent's signatures, intra-year athletic forms, and applications for selected schools and programs, etc.
"WSIPC has a long history of serving the education system. We're happy to continue providing schools with innovative solutions to revolutionize the way school administrators collect student data. Expanding our partnership with WSIPC to include School Choice/Lottery and Charter schools will help ensure that every WSIPC member is able to implement a targeted and customized solution that will save them money, time, and resources," said Karin Holtz, Director of Business Development at InfoSnap.
About InfoSnap:
InfoSnap®, Inc. is the leading provider of cloud-based registration management solutions, including online Application, Admissions, School Choice/Lottery, New Student Enrollment, Annual Student Registration, and Staff Registration, designed specifically for Pre K-12 independent, charter, and public schools. InfoSnap solutions provide: (i) secure, customized online forms based on your existing business processes and designed using SmartForm™ technology; (ii) a powerful administrative portal for the review, editing, and managing of data; (iii) and data integration to the student information system (SIS) utilizing an advanced Data Integration Framework. All solutions are backed by dedicated solution specialists, supporting both your infrastructure and families. InfoSnap was founded in 2000 and serves a growing client base of 650+ Pre K-12 clients around the world. For more information, visit InfoSnap.com.
About WSIPC:
WSIPC is a non-profit cooperative that provides technology solutions, services, and support to K-12 public and private schools. WSIPC's membership includes 9 Educational Service Districts and more than 280 school districts, who represent nearly 730,000 students in over 1,500 schools throughout the western states. Members receive a powerful line-up of student, business, HR, and reporting applications, along with an array of premium technologies. Visit http://www.wsipc.org to learn more.