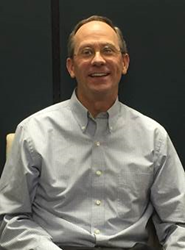 "Frank is extremely well qualified to serve as CFO," said Chip Crunk, president and chief executive officer of RJ Young.
Nashville, TN (PRWEB) December 16, 2014
RJ Young, the Southeast's largest independent office technology dealer, announced Frank Norfleet Abston as its new chief financial officer. Abston has more than 20 years of experience strategically managing assets, large-scale real estate developments and investment portfolios.
Abston was most recently founder and president of Fleet Building and Contracting, a developer of real estate and construction projects in Oxford, Mississippi. Before starting Fleet Building and Contracting, he skillfully managed assets and real estate developments for The George W. Bryan, Sr. family office and steered the growth of the portfolio, to include triple digit returns on large-scale real estate projects. He has significant experience as a chief financial officer and investment adviser.
"Frank is extremely well qualified to serve as CFO," said Chip Crunk, president and chief executive officer of RJ Young. "His financial leadership and investment experience will be a strong complement to our executive team and will be invaluable as we continue to drive our strategic and financial business goals."
Commenting on his appointment, Abston said, "I chose RJ Young because after meeting Chip Crunk and his management team, I was convinced it was very well-run company with a great future ahead of it. I am especially enthusiastic about joining it at a pivotal time in its history." He added, "As the imaging and information management industries continue their rapid evolution, and as RJ Young continues to stay way out in front of this evolution, the opportunity to join and help lead the organization is compelling and exciting."
Abston is a native of Memphis, Tennessee. He earned his bachelor's degree in economics from the University of Mississippi and his master of business administration degree from Vanderbilt's Owen Graduate School of Management.
About RJ Young
RJ Young is the largest independent office equipment dealer in the Southeast, specializing in document management solutions, managed print services, IT services, office imaging and 3D printing equipment. Headquartered in Nashville, Tennessee, RJ Young has been in business for nearly 60 years and has over 500 employees in 21 sales and service locations across seven states. Under the corporate tagline "Your productivity is our mission," RJ Young helps modern professionals become more successful in their businesses with solutions to securely manage paper and digital information, maintain vital information technology systems and empower businesses with leading printing technologies. For further information, please visit http://www.rjyoung.com.