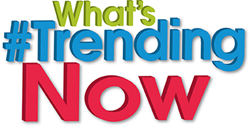 We wanted to focus our attention on brands that would make great holiday gifts for the beauty lover on your list as well as offer our audience great tips for the winter season
West Palm Beach, FL (PRWEB) December 12, 2014
The holidays are finally here and the winter season is right around the corner, so finding go-to beauty products for gifts or for oneself can be a difficult decision.
News Media Group and Beauty and Fashion expert Rebekah George partnered with 4 brands to help audiences not only find great beauty gift ideas, but also give beauty tips for the winter season. The tour is featured on the lifestyle website http://www.InTheNews.TV .
Karl Wayne, Executive Producer with News Media Group stated, "We wanted to focus our attention on brands that would make great holiday gifts for the beauty lover on your list as well as offer our audience great tips for the winter season".
The tour featured the following tips and gifts for this season:
Elizabeth Taylor White Diamonds Lustre is a fresh take on the classic White Diamonds scent. The sheer floral fragrance evokes femininity; like Elizabeth Taylor, it's iconic and timelessly glamorous. Notes of juicy mandarin and pear, topped with Elizabeth Taylor's favorite flower, the narcissus, make White Diamonds Lustre a must-have fragrance. White Diamonds Lustre is also a glamorous gift that gives back. As part of Elizabeth Taylor's passionate commitment and fearless leadership in the fight against HIV/AIDS, she directed that a portion of her royalties from White Diamonds and her other House of Taylor fragrances go to the Elizabeth Taylor AIDS foundation (ETAF). Available now at Macy's and http://www.Macys.com.
With the holidays right around the corner, give someone the gift of beautiful skin year round with the ProX by Olay Advanced Cleansing System. Available in limited-edition red, the Facial Cleansing Brush is professionally designed to deeply cleanse and gently exfoliate skin. To get flawless, photo-ready skin during the holidays, use the Instant Fix Wrinkle & Pore Vanisher from Olay's Regenerist line. This product fills fine lines and reduces the look of wrinkles, leaving skin feeling velvety soft, and is part of Olay's larger Instant Fix collection, for great skin during the holidays and beyond. Available online at http://www.Olay.com.
During the winter months, hair, skin and nails tend to become more brittle, weak and dry. Solve the issue from the inside out with Optimal Solutions Hair, Skin & Nails from Nature's Bounty. The multi-vitamin, available in softgels or strawberry flavored gummies, helps support lustrous hair, healthy nails, and vibrant skin throughout the winter season. The softgels feature 5,000 micrograms of Biotin, and is the first formula to include argan oil, hyaluronic acid and antioxidants. If users don't see a noticeable difference in their hair, skin and nails after taking the product for 30 days, then Nature's Bounty will give them their money back. To learn more about the 30 Day Hair, Skin and Nail Challenge, visit https://www.naturesbounty.com/challenge/.
Harley-Davidson is helping others do the best gifting good for the "baddest" on one's list. The Harley-Davidson holiday gift guide offers something for everyone—whether they ride or not. Packed with the hottest holiday items, such as the cozy Cable Knit Scarf that spices up any outfit, or the classic Bar & Shield Logo Wine Glass for the wine enthusiast on one's list. From the latest in motorcycle riding apparel to chic accessories, there is sure to be something for everyone's gift list. The Harley-Davidson holiday gift guide can be found at http://www.H-D.com/Holiday.
To find more information about everything featured, visit http://www.InTheNews.TV
About News Media Group, Inc.
News Media Group, Inc. produces original programming about the hottest new trends hitting the market through the technology website KillerApps.TV or consumer news site InTheNews.TV. They produce a number of Satellite Media Tours and Ground Media Tours that fit the media calendar throughout the year to introduce TV and Radio station audiences to the latest tech products and applications as well as consumer products. Visit http://www.newsmg.com
Contact:
News Media Group, Inc.
Karl Wayne
Executive Producer
karl(at)newsmg(dot)com