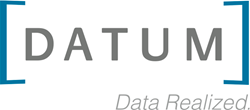 "Our tremendous growth and customer successes could not have been possible without the experienced professionals within our team." Will Crump, President & Founding Member
Annapolis, MD (PRWEB) December 15, 2014
DATUM, a leading provider of Business Strategy for Enterprise Information Management, has been named one of the Baltimore region's fastest growing companies in 2015 by SmartCEO. This award highlights the achievement of the small, medium sized, and blue chip companies who have experienced outsized growth based on a 3 year average of revenue and employee growth. With 5 years of double-digit growth, DATUM finds itself in good company. In fact, the Future 50 winners collectively generate $2.1 billion in annual revenue and employ 11,495 individuals in Great Baltimore.
"Running a fast growing company presents unique opportunities and challenges — and this year's Future 50 list, whether they are 10-year veterans or first-time winners, share a unique bond among them. They've battled the harsh economy and won. They've heard the naysayers and have chosen not to listen. They've seen the odds and made themselves the exception," says Jaime Nespor-Zawmon, President of SmartCEO Events.
Will Crump, President and founding team member of DATUM, recognizes the hard work and expertise of the team as the main driver in achievements like the Future 50 and the Inc 5000 awards, "Our tremendous growth and customer successes could not have been possible without the experienced professionals within our team. Our team consists of the top minds and thought-leaders within the EIM & Information Governance markets. Through the advisory services led by these experts along with Information Value Management®, our SaaS platform, we continue to help large enterprises run and grow their businesses more profitably."
In January, DATUM will join more than 550 local business executives and guests at the Future 50 awards gala to celebrate the winners and their achievements. View the full list of winners here.
About DATUM LLC
The DATUM team is widely recognized by large software vendors, analysts and systems integrators as the expert perspective in elevating data management maturity to support improved business performance and growth strategies. DATUM has been recognized as a Gartner Cool Vendor for 2012 and as #1399 on the 2014 Inc 5000 list of the nation's fastest growing companies. Large Enterprises with global requirements have made the DATUM methodology and capabilities an integral part of their value realization programs for EIM. DATUM is the critical success factor for companies who wish to stop building each project from scratch and start treating data as a process. DATUM LLC is an SAP® Partner. SAP® is a registered trademark of SAP AG in Germany and in several other countries.