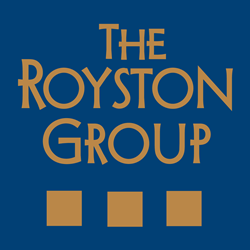 The Royston Group continually tracks Walgreen's properties on the market to find the best locations and pricing for our clients. In this case we evaluated over 20 other competitive Walgreens properties before our client elected to purchase this one
Los Angeles, CA (PRWEB) December 16, 2014
The Royston Group has closed the sale of a single tenant net lease pharmacy in Maryville, Missouri. The 13,650 square foot building, located on the main retail corridor of Maryville, sold for $5.3 million. The property sits on 1.12 acres of land and the site was leased on an absolute triple net basis to pharmacy giant Walgreens. Built in 2009, it was initially leased on a 25 year term.
The Royston Group's Greg Cortese and Rob Sutton represented the buyer in the transaction. The buyer purchased the property as part of a 1031 exchange. Investment highlights included a long term NNN lease, a main and main retail location and an experienced high credit tenant in Walgreens.
"Walgreens triple nets continue to be a main stay purchase for our 1031 clients due to their long term leases and the credit strength of Walgreens. The Royston Group continually tracks Walgreen's properties on the market to find the best locations and pricing for our clients. In this case we evaluated over 20 other competitive Walgreens properties before our client elected to purchase this one." Said Vice President Rob Sutton.
Greg Cortese, President of The Royston Group and Rob Sutton, Vice President specialize in the sale of single tenant net lease properties. The Royston Group is a privately held commercial real estate investment firm, founded in 1992. The company provides services for a multitude of net lease commercial property types including office, industrial, retail and medical. The firm has completed over $1.5 billion in real estate sales since its inception. http://www.theroystongroup.com