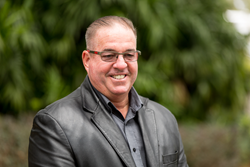 At Lazydays, the sales team is committed to its core value system that is based on a mission to help RVers discover a better, more rewarding RV life by continually striving to provide the perfect RV purchase and ownership experience
Tampa, Florida (PRWEB) December 12, 2014
Lazydays, the RV Authority and world's largest RV dealership, announced that Glen Soper has been promoted to Sales Manager for the company. A 17-year Lazydays employee, Soper joins a sales management team of 8 that leads a sales force of over 100.
At Lazydays, the sales team is committed to its core value system that is based on a mission to help RVers discover a better, more rewarding RV life by continually striving to provide the perfect RV purchase and ownership experience. They work passionately to fulfill each RVer's dream, and help them get the most out of their RV lifestyle.
"We have seen great potential in Glen over the years and are delighted to promote him to our prestigious sales management team," said Ron Fleming, Lazydays Vice President/General Sales Manager. "Having served in both the finance side of our business and sales, he brings a unique perspective and understanding about our Lazydays customer."
Soper first joined Lazydays in 1997 as a business manager and was later promoted to the sales team in 1999. That year, he was voted Rookie of the Year, an honor bestowed upon one individual in each department annually. He was also named Salesman of the Year in 2001, 2012 and has been recognized among the top 10 performers for 17 consecutive years. Prior to joining Lazydays, Soper served in sales management and finance in the automotive industry for ten years.
"This is a very exciting opportunity for me and an honor to continue to contribute to Lazydays' success at a new level," said Soper. "Without question, Lazydays is the RV authority with the best selection of brands, service and customer experience. I am extremely proud to be a member of the sales management team, and look forward to many more years here at Lazydays!"
The Soper family relocated to Florida from Hackensack, New Jersey in 1970, He and his wife, Debbie, have been married for 33 years and today have an operating horse ranch in Fishhawk / Riverview. They have two adult children and 1 grandchild.
About Lazydays
Lazydays®, founded in 1976, is the world's largest RV dealership. Based on 126 acres outside Tampa, FL since 1996 and over 30 acres in Tucson, AZ since 2011, Lazydays has the largest selection of RV brands in the nation. Lazydays features nearly 300 service bays, more than 1500 new and pre-owned RVs, and 2 onsite campgrounds with over 600 RV campsites. Lazydays has built its reputation on providing an outstanding customer experience with exceptional service and product expertise, and as a place to rest and recharge with other RVers. More than a quarter million RVers and their families visit Lazydays every year, making it "their home away from home." Lazydays has been recognized as one of Tampa Bay's "Top Work Places." The Lazydays Employee Foundation, supported by payroll contributions from over 70% of Lazydays' employees, has contributed more than one million dollars to make many historic changes for at-risk children in the Tampa Bay and Tucson communities. For most people, Lazydays isn't just the beginning of their journey; it's very much a part of their ride. To learn more, visit http://www.Lazydays.com.
###