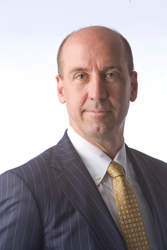 Yogi Berra was right: 'the future ain't what it used to be.' In fact, it's going to be downright unusual.
Charlotte, NC (PRWEB) December 13, 2014
According to population studies: "North Carolina expects to add nearly 3 million people between now and 2030." If a population explosion like that actually occurs, North Carolina will become the seventh most populous state in the country.
To that end, North Carolina's Chamber of Commerce is gathering at the Future of North Carolina Forum on December 16th to ask questions like, "Are We Ready? Do we have the necessary infrastructure in place? Enough clean water? And will job growth keep pace with the growth of our population?" As one of the state's most influential leaders, the Chamber of Commerce is aiming to facilitate an engaged discussion and discuss what some of the answers to those questions might be. Keynote speaker, global futurist Jack Uldrich will encourage them to look outside the box with his presentation "Business as Unusual: How to Future-Proof North Carolina Against the Ten Trends Transforming Tomorrow."
Jack Uldrich, Global Futurist and Best-Selling Author likes to quote baseball great, Yogi Berra. Berra once said, "The future ain't what it used to be." Uldrich says, "He was right. In fact, the future is going to be downright unusual." Uldrich says, "This begs the obvious question: How do you prepare for an uncertain and unpredictable future?" In his "Business as Unusual" keynote address he will encourage NCCC members to think and act in unorthodox ways.
In his unconventional keynote presentation, Jack Uldrich intends to help the North Carolina Chamber of Commerce Members attending the 2014 Forum unlearn the barriers currently holding them back so they can unlock new levels of creativity and innovation. He'll conclude by guiding participants through a series of tangible actions that will unleash their ability to create their own future and, in the process, achieve uncommon levels of success regardless of how large the population grows.
Parties interested in learning more about Jack Uldrich, his books, his daily blog or his speaking availability are encouraged to visit his website. Media wishing to know more about either the event or interviewing Jack can contact Amy Tomczyk at (651) 343.0660.